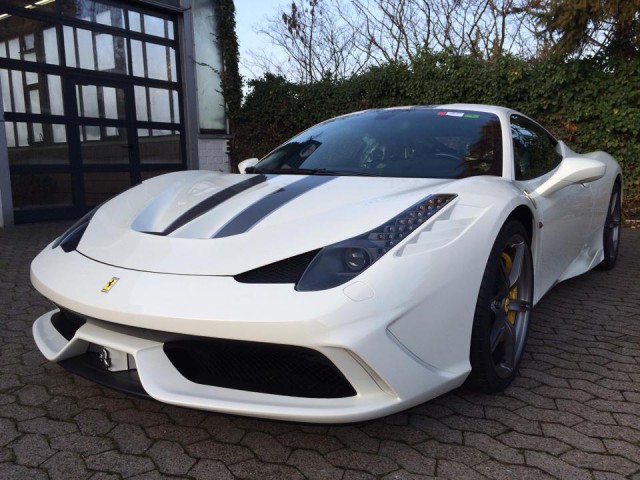 Ferrari recently revealed the news that the stunning 458 Speciale has been sold out for the first year. The 458 never lack raw pace and looks stunning, the Speciale takes both of those aspect to another level and this has been reflected in the cars popularity.
To refresh your memory here are more details on the latest 458. The Ferrari 458 Speciale receives a modified variant of 458's 4.5-liter V8 engine. In this stripped out race-car for the road, it delivers a total of 597hp and 398lb-ft of torque making it the most powerful naturally aspirated V8 engine ever produced by Ferrari. Weight reduction is a big part of the philosophy, the Speciale loses 195 kg over the standard 458 Italia at 1,290 kg. This means this menacing looking athlete will hit 100km/h from nought in under 3 seconds.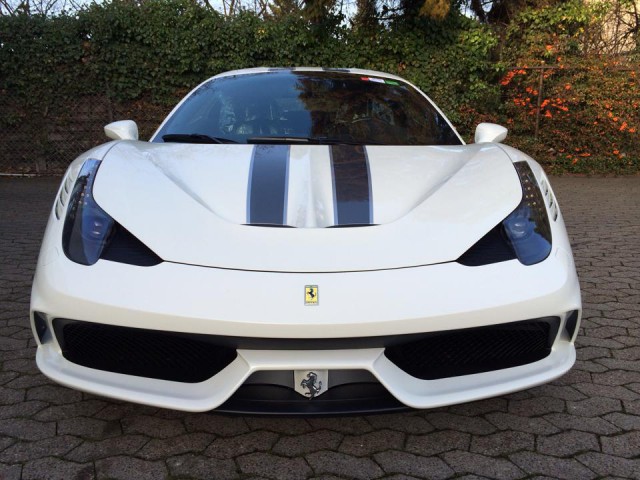 The car is at Karaveli Exclusive Cars in Germany and has been finished in white with a pair of stunning black lines that have intricately been flanked by another set of silver lines. We like!