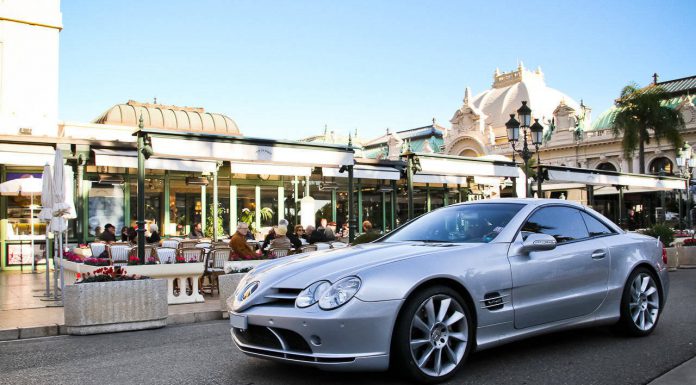 Many people dream of owning the fastest and most powerful cars on Earth, yet only a few manage to make their dreams reality. One of those dream cars is the Mercedes-Benz SLR McLaren, a 626 horsepower 334 km/h brute with a stunning V8 that roars like fighter jets of old. Who would not want to own such a beast!
One dreamer, at first glance at least, fulfilled the dream and cruised around Monaco in a silver SLR. Or not. What we have here is a 'Lotec SL-R'. That hyphen makes a world of difference, this is no Mercedes McLaren SLR but a Mercedes SL that has had the face and rear of the SLR replace the standard SL's.
[youtube]http://youtu.be/EzF1S7D9w4o[/youtube]
Its all rather convincing, but when seeing the car in person it is evident that this is no SLR as the Lotec is much smaller. The illusions do not just stop their either. The SLR has a pair of awesome butterfly doors that add to the visual drama. Lotec also offer specially built hinges so that the SL can mimic the SLR style!