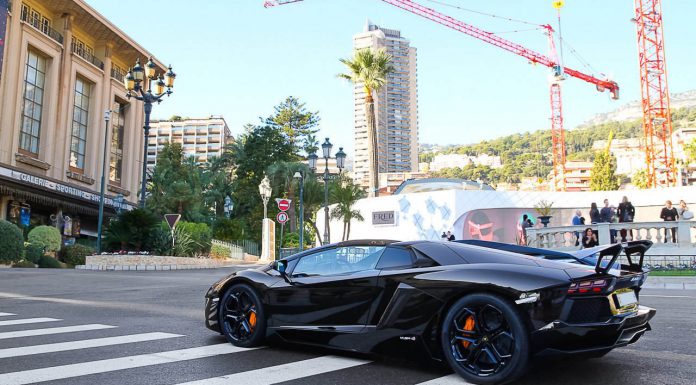 Tuners Novitec have been tinkering with the Lamborghini Aventador for a few months now and the results have been spectacular. We have already seen the Novitec Torado, a brutal machine that looks remarkably aggressive and has explosive performance to match. Here we see the Lamborghini Aventador LP760-4 by Novitec. As the name suggests, this topless bull produces a staggering 760 horsepower that is transferred to the ground via all four wheels.
[youtube]http://youtu.be/FJj6AbCTi34[/youtube]
This particular example looks superb, the blacked-out body looks incredible with matching wheels and spectacular Novitec wing. Although it is currently very cold in the Principality at the moment, the driver braved the conditions and opted to cruise with the roof stowed away under the cars hood.