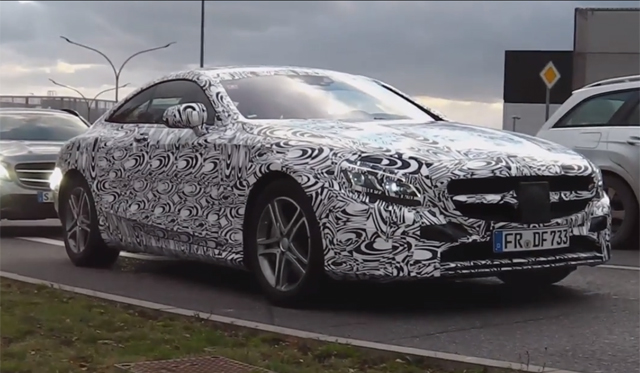 In recent months, the 2015 Mercedes-Benz S-Class Coupe has been snapped testing under heavy camouflage of numerous occasions. Now, a new video has emerged of a prototype testing alongside the brand new Mercedes-Benz GLA-Class.
[youtube]https://www.youtube.com/watch?v=WQrUovEofRU[/youtube]
As said in previous spy images of the upcoming S-Class Coupe, not much can be said about its styling. However, it is expected to look very similar to the S-Class Coupe Concept which debuted at the IAA Frankfurt Motor Show 2013 back in mid-September albeit with a few alterations. Some of these are expected to include a less dramatic front bumper, slightly remodelled headlights as well as a much more conservative interior. However, if the standard S-Class sedan's interior is anything to go by, the Coupe's will be equally as well trimmed and of world class quality.
Mercedes-Benz S-Class Coupe Concept

Topping out the S-Cass Coupe range is expected to be an all-new Mercedes-Benz S63 AMG Coupe. Whenever it is revealed, it is set to be powered by the mighty AMG 5.5-liter twin-turbocharged V8 engine. This potent powertrain helps deliver a total of 585 hp. Power is then transferred to the wheels via a 7-speed Speedshift MCT sports transmission. It is possible that the Mercedes-Benz S63 AMG Coupe will be available both in rear-wheel drive and all-wheel drive configurations.
Either way, we can expect to see it rocket from a standstill to 100 km/h in a brisk 3.8 seconds while top speed will be electronically limited to 250 km/h (155 mph).