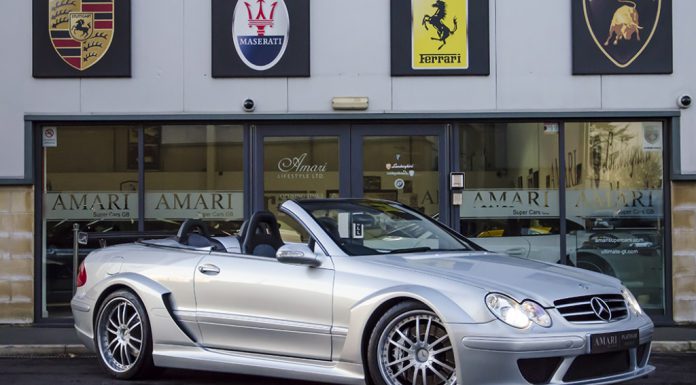 Never heard of the 2007 Mercedes-Benz CLK DTM AMG Convertible? Well if you haven't, then you're really missing out. The CLK DTM AMG is without doubt the most insane road-going car Mercedes-Benz has produced in recent decades with the exception of some Black Series models. While it doesn't have the performance of say the Mercedes-Benz SLR McLaren, its rarity and aggressive styling make it even more unique. With just 80 units produced of the convertible version, finding one for sale is difficult. Now, however, Amari Supercars is currently offering the following unit for sale.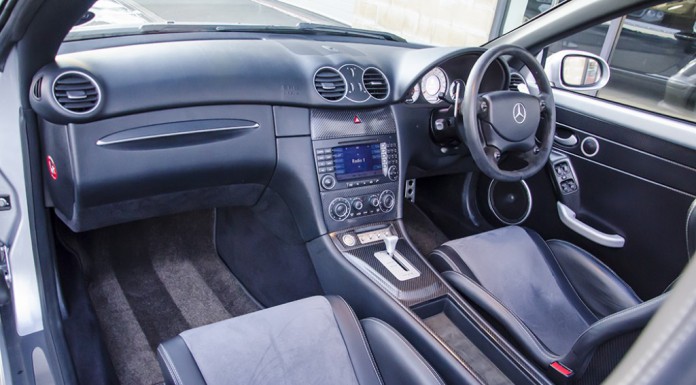 This particular Mercedes-Benz CLK DTM AMG Convertible is one of just 6 right-hand drive versions and has an asking price of 149,995 pounds.
Under the hood, it is powered by the same 5.4-liter supercharged V8 engine as the SLR. However, rather than the 620 hp the engine pumps out in SLR, it has been detuned to now deliver 582 hp in the CLK DTM AMG. However, some suggest that detuning never occurred and is produces an SLR equalling 620 hp. Either way, it can reach a top speed over 200 mph making it one of the fastest 4 seat production convertibles ever.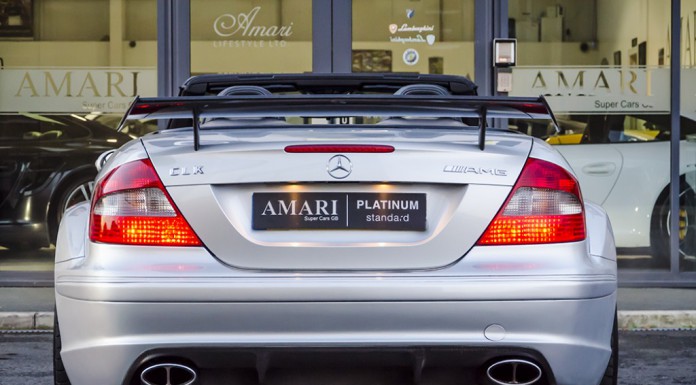 On the outside, it features aggressive carbon reinforced plastic body panels as well as a wide body kit featuring massively flared wheel arches. It also features an awesome carbon fiber rear wing, AMG split rims and 4 carbon fiber bucket seats. What's more, this example has covered just 26,933 miles!
[Via Amari Supercars]