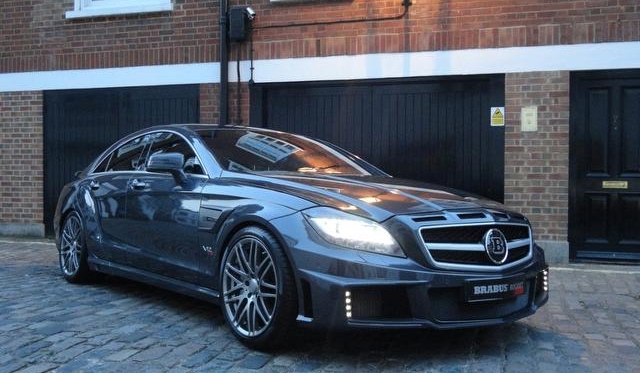 Back in 2006, the first Brabus Rocket was released based on the first edition of the Mercedes-Benz CLS 63 AMG. It was capable of hitting a world-record setting 365.7 km/h (222.7 mph). Now, one of just three examples of the latest 2013 Brabus Rocket 800 is up for sale and it will set you back a cool 285,000 pounds.
Under the hood, the latest Brabus Rocket 800 features a potent twin-turbocharged V12 engine producing 800 hp and an incredible 1,420 Nm of torque. However, that torque level has had to be reduced to 1,100 Nm of torque to avoid spinning the rear wheels in every gear! That powerful engine is then mated to an AMG Speedshift MCT seven-speed sports transmission helping to accelerate the latest Brabus Rocket 800 to 100 km/h in just 3.7 seconds and a top speed of 370 km/h. It also takes just 23.8 seconds to reach 300 km/h from a standstill.
The exterior trim has been enhanced with a new front fascia with massive air intakes, air outlets for the front fenders, add-on parts for the rear fenders and rear fascia, a rear diffuser and a rear wing. The ultra-light Brabus Monoblock F Platinum Edition cross-spoke wheels fill up the wider wheel arches nicely. On the inside, you will spot the usual accessories and refinements on offer by the German tuner.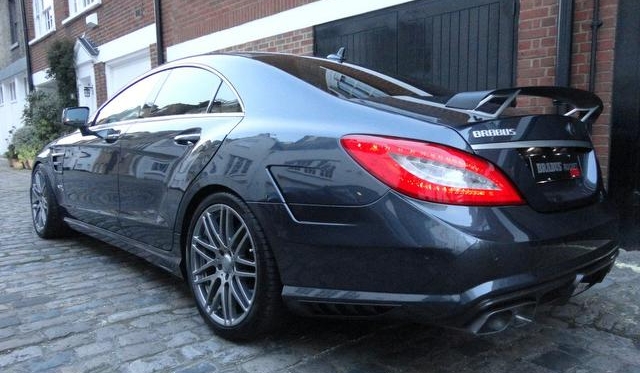 When first released, the Brabus Rocket 800 would set you back 429,000 euros excluding taxes so this example is a relative bargain and has travelled just 10 miles!
[Via Mayfair Prestige]