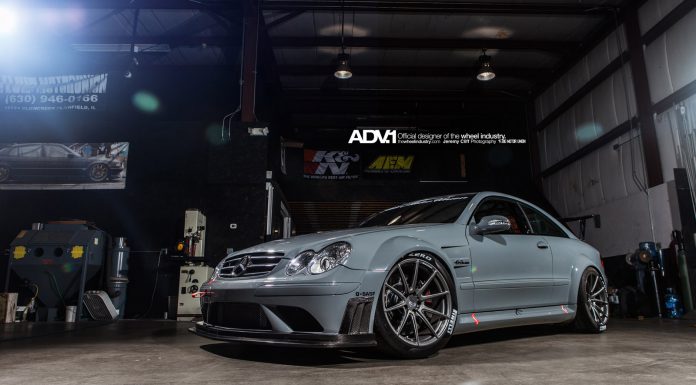 The standard Mercedes-Benz CLK63 AMG Black Series was the first Black series car produced by Mercedes-Benz and was definitely worthy of that menacing title. Under the hood, it features a 6.2-liter V8 engine producing an impressive 507 hp at 7200 rpm and 465 lb-ft of torque at 5250 rpm. Combine this power and torque with rear wheel drive, and you have a car which truly loves getting sideways.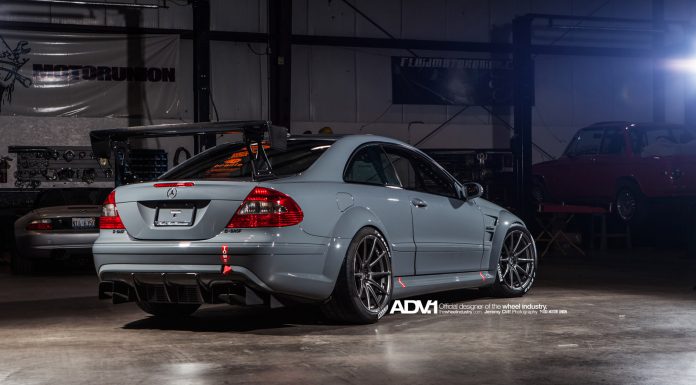 As a result, you could excuse owners from never tweaking the performance of their CLK63 Black Series. However, this Mercedes-Benz CLK 63 AMG has been modified heavily to turn it into a truly menacing vehicle for the track.
It features a host of visual changes including a new front splitter, stripped out interior as well as a massive carbon fiber rear wing. It is also rolling on a set of stunning ADV10.1 SL wheels courtesy of ADV.1 Wheels!