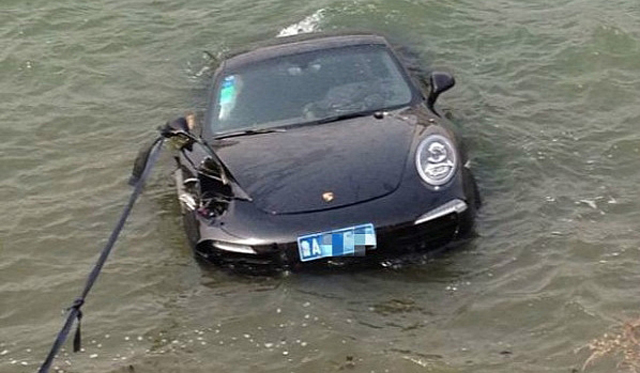 Crashing your car, no matter how cheap or expensive it is, is never an enjoyable experience. In fact, it's the complete opposite. However, if you hit something hard, there's a chance your car can be prepared, but if you do what this man did in China, your car will be sent straight to the scrap heap.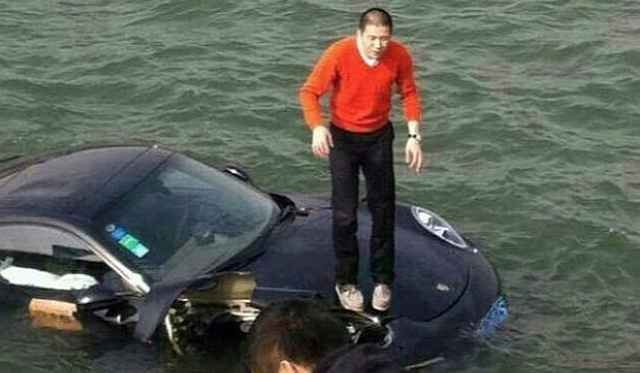 This Porsche 911 driver recently lost control in China of his prized German sports car and speared off the road and straight into an adjacent lake. While the exact cause of the crash is not yet known, it appears as though the 911 hit a guard rail with its right hand side deploying the side curtain airbag on the passenger side.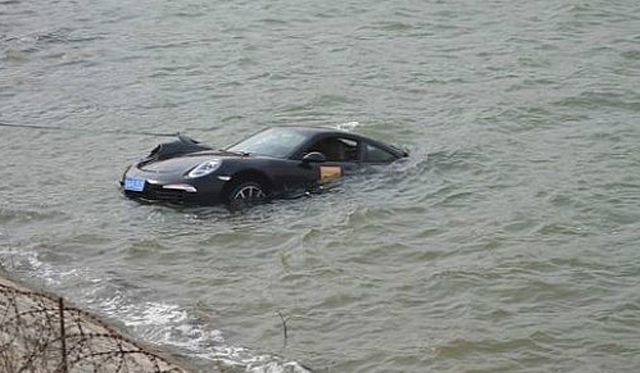 The driver managed to escape the car before it sunk and was rescued by local authorities. The Porsche 911 however, wasn't so lucky. It had to be pulled from the water before sinking and will likely never run again.