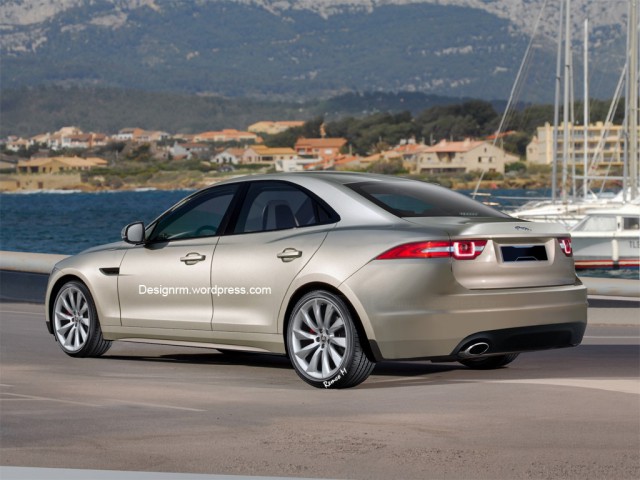 So it is no secret that Jaguar is currently developing an entry-level luxury sedan said to be dubbed the Jaguar XS. Designed to take on the BMW 3-Series and the Mercedes-Benz C-Class, this new Jaguar promises to be a real performer and is expected to share the same platform which debuted on the Jaguar C-X17 Sports Crossover Concept.
The new Jaguar XS has been spied on multiple occasions under the larger XF's body. However, when it is revealed, it will feature unique styling expected to be inspired by both the C-X17 Crossover and the new F-Type Convertible and Coupe.
In order to give us an idea of how the car will look, RM Design has created the following rendering. Featuring taillights clearly combining the size of those on the XF with the design of the F-Type, this rendering paints an exciting picture of how the real car could turn out to look.
Under the hood, the 2016 Jaguar XS will be offered with the some of the engines present in the XF as well as the Jaguar F-Type. However, it'll also be available with a turbocharged 2.0-liter four-cylinder powertrain developing 240 hp with a 380 hp, 3.0-liter supercharged V6 set to be the range-topping engine. Rear-wheel drive will be standard in the 2016 Jaguar XS but an all-wheel drive system will be offered at additional costs.
[Via RM Design]