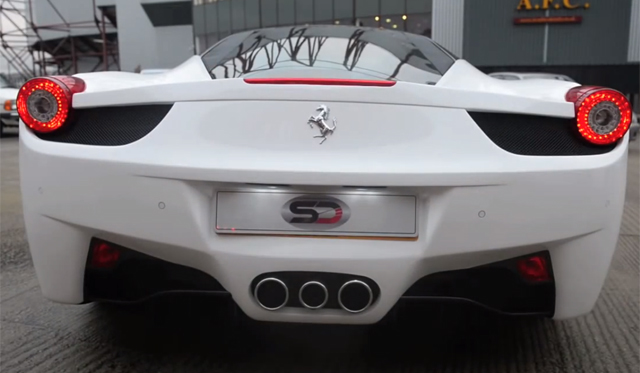 No matter how good they are, replica supercars will always remain horrible and sacrilegious in our eyes. The following Ferrari 458 Italia based on a Ford Cougar while quite impressive to the untrained eye, is still absolutely horrible.
[youtube]http://www.youtube.com/watch?v=smX1ufls0do[/youtube]
Under the hood, the regular Ferrari 458 Italia is fitted with a 4.5-liter V8 engine producing an amazing 570 hp. However, this replica has maintained the 2.5-liter V6 engine of the regular Cougar meaning it only delivers 168 hp. To try and make it that little bit more authentic, this 458 replica has been fitted with an aftermarket exhaust system producing a little growl under high revs.