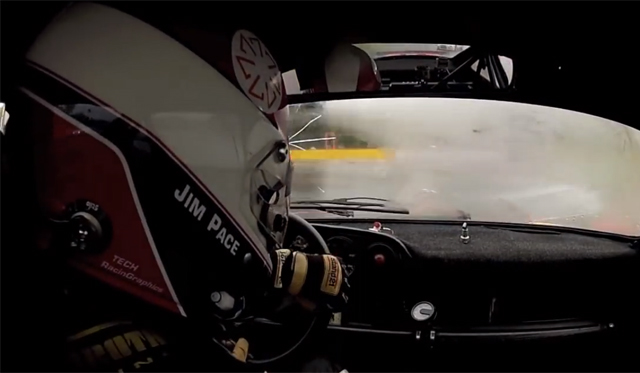 Whether or not you're a fan of this, it is undeniable that sports cars and supercars are becoming easier and easier to drive as more advanced launch control, stability and traction control systems come standard with every new performance car.
While all of these features inevitably make for much faster supercars, they can detract from the connection the driver has with the car. One of the most notable sports cars known for its driver involvement is the Porsche 911, none more so than this 1974 911 Carrera RSR racing at Belgium's infamous Spa Francorchamps circuit.
[youtube]http://www.youtube.com/watch?v=NUgriDvGvS4#t=379[/youtube]
This video was recently filmed at a rain soaked race held at Spa and showcases the driver, Jim Pace, coming from the rear of the field to take the victory in extremely tricky conditions! The conditions were so hectic at times that Pace had to clear the inside of the windshield with the back of his hand to see in front of him!