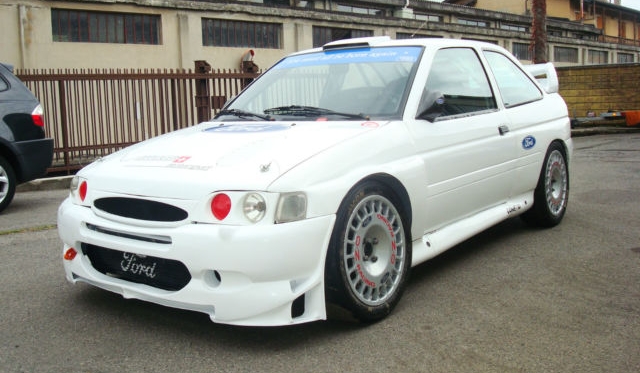 Having the chance to drive a full rally spec Ford Escort if you are not an active rally driver is something many of us can only dream of. Now, a rally prepped Ford Escort Cosworth has appeared for sale on eBay in Italy and is definitely the next best thing available to the genuine Ford Escort RS Cosworth which competed in the World Rally Championship from 1993 to 1998.
For a vehicle as rare as this, one would think that the eBay listing would include every imaginable technical specification for the car. Unfortunately however, very few details about this car are provided. With that being said, it does come courtesy of Oppliger Motorsport which offers numerous upgrades available for the Ford Escort Cosworth and Sierra Cosworth.
Oppliger Motorsport's upgraded engines are so comprehensive in fact, that the company is able to extra over 700 hp from these tiny turbocharged Ford engines. This particular Ford Escort Cosworth by Oppliger Motorsport features a host of genuine WRC parts, an X-trac 6-speed sequential transmission, Proflex shocks, Brembo front discs measuring 380 mm and complete with 8 piston calipers and 313 mm and 4 piston Brebmo brakes at the rear.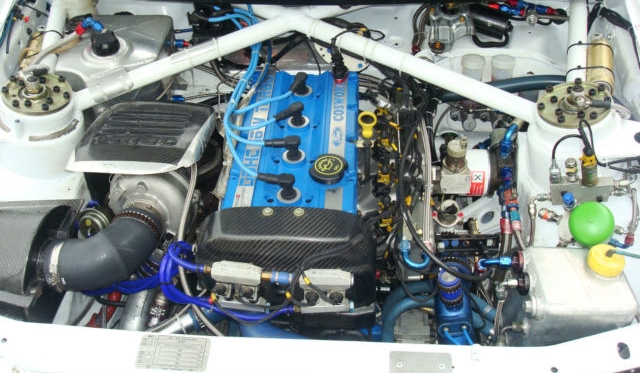 So how much does all of this rally goodness cost? Well the Buy It Now price is 85,000 euros which may seem like a lot, but as soon as you sit in the stripped out interior and launch off the line, we can certainly see that price tag being worth it!
[Via eBay]