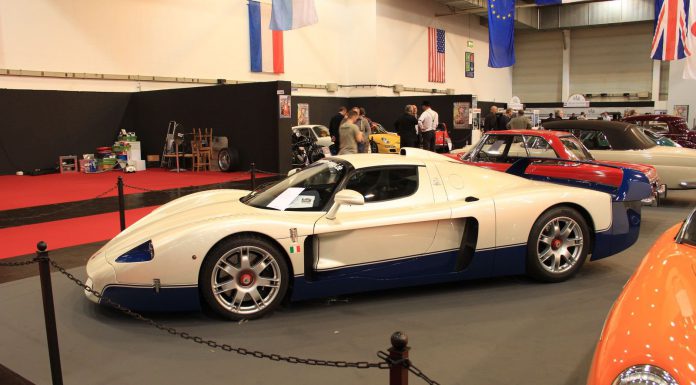 Typically the Essen Motor Show is dominated by tuners and their bizarre and bonkers takes on everyday street cars. Every year, however, a few supercars manage to sneak in and this year certainly is not different.
Amongst to brutally tunes BMW's and Mental Mercedes sat some very rare, very valuable and very very fast supercars as you can see from the gallery below! Cars included one of just 50 €600,000 Maserati MC 12's, a sublime Mercedes McLaren SLR and a handful of Lamborghini Aventadors.
Elsewhere a Ferrari F12 Berlinetta was flanked by two gorgeous models and some more classic supercars could be found including the stunning Lamborghini Miura!