Donkervoort, known for creating some truly ferocious and lightweight sports cars, has expanded its operations to Germany with the upcoming opening of Donkervoort Automobielen GmbH at the Bilster Berg Drive Resort in Germany.
The new facility will open up in spring of next year and with the opening of this German Donkervoort arm, the sports car manufacturer hopes it will be just the first in a long effort to further expand the European network of Donkervoort.
As a reminder, the Bilster Berg Drive Resort racetrack was officially opened on June 1st. The Bilster Berg Drive Resort is the very first circuit to open in the western federal provinces of Germany for over 80 years and will provide Germans and any other interested European users an alternative to the legendary Nurburgring. The demanding track is built on an 84 hectare property and measures 4.2 kilometres in length which follows the natural topography of the land perfectly.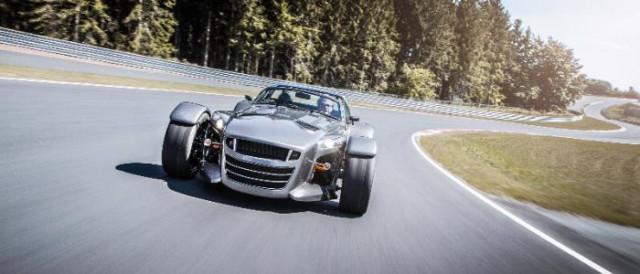 The circuit was designed by well-known Formula 1 circuit architect, Hermann Tilke who has designed circuits including the Sepang International Circuit, Bahrain International Circuit, Valencia Street Circuit and the Buddh International Circuit in India. As a matter of fact, Tilke designed nine of the 20 Formula One tracks used during the 2013 calendar.
Featuring 19 corners and 44 crests and basins, the Bilster Berg Drive Resort racetrack measures between 10 and 12 metres wide and also includes 11,000 square metres of building space and is suitable for various racing events, training courses and track days.