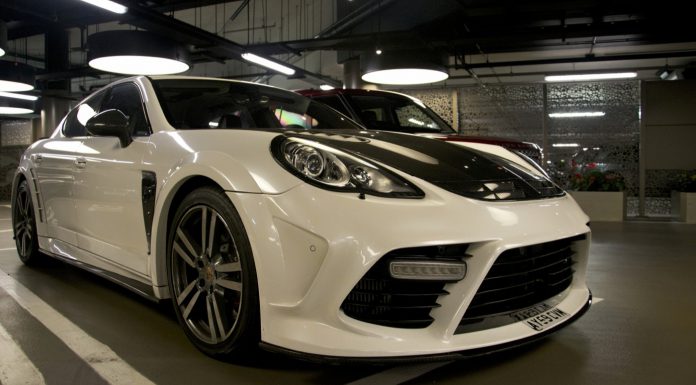 The Porsche Panamera has never been a particularly attractive car. The sports saloon is a technical masterpiece and the Turbo versions were remarkably fast but still lacked the delicate looks and details of an Audi A7 or BMW M5. Tuners Mansory released a kit back in 2010 that certainly transformed the looks of the German car whilst adding some serious speed!
The Mansory car adds a new front skirt with daytime running lights as well as a carbon fiber bonnet and a wider wheel arch setup. The rest of the body includes new side skirts, a redesigned rear with a carbon diffuser and rear spoiler.
Enhancements have also been added to the 4.8 liter turbo engine in the form of an amended engine management system, larger turbo chargers and a stainless steel sports exhaust system. Power therefore rises to 690bhp and 850Nm of toque at 4800rpm. As you would expect, Porsche have kept the four-wheel-drive system found in the standard Panamera. 0 to 100km/h (62mph) is reached in only four seconds and a top speed of 328km/h (204mph) is now possible.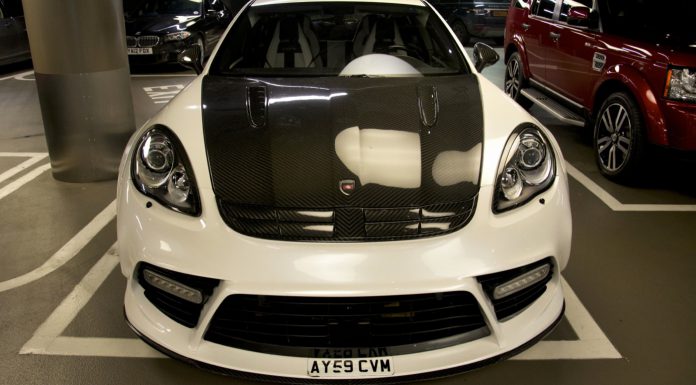 Inside, Mansory will once more cater for your needs with leather, wood and metal being just a few popular trim features. The pedals are made of brushed aluminum and there's a freshly designed steering wheel. This rare example was spotted in London at the Westfield Shopping Mall.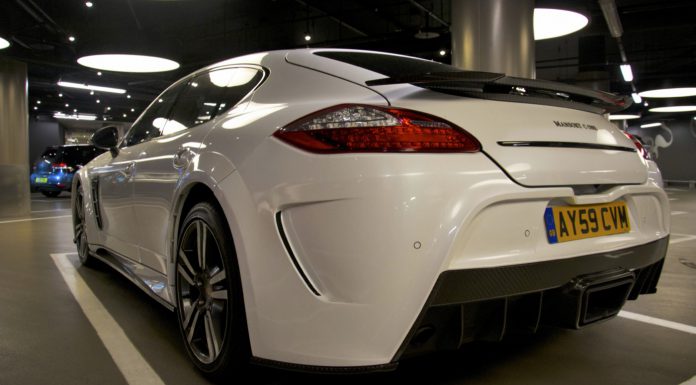 What do you think of the car? An improvement or overkill?
Photographer: Zaid Hamid