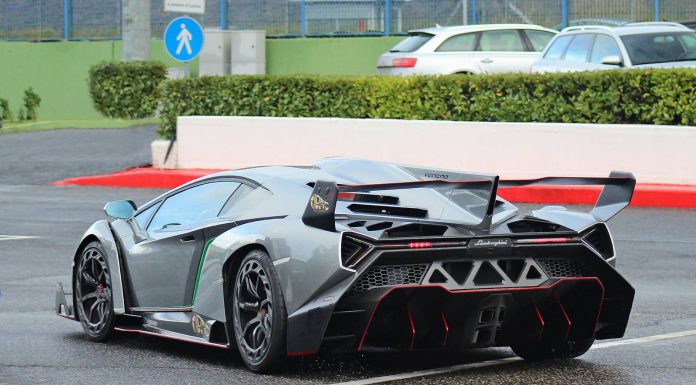 More images of the Lamborghini Veneno's recent outing at the Vallelunga Circuit have emerged thanks to photographer 6GTO!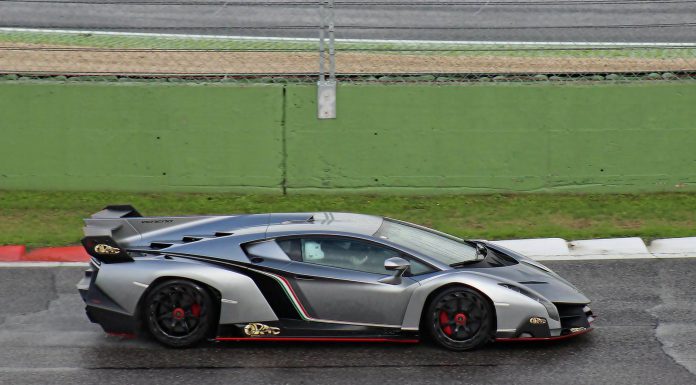 Just four units of the insane multi-million dollar Lamborghini Veneno will be produced with just three of those going to customers with the car pictured here set to remain in the possession of Lamborghini.
With a maximum output of 750 hp from a 6.5 litre V12 engine, the Veneno accelerates from 0 to 100 km/h in just 2.8 seconds and the top speed for this street-legal racing car stands at 355 km/h. The complete chassis is produced as a CFRP monocoque, as is the outer skin. The name of the Veneno originates from a legendary fighting bull. In fact, Veneno is the name of one of the strongest fighting bulls ever.