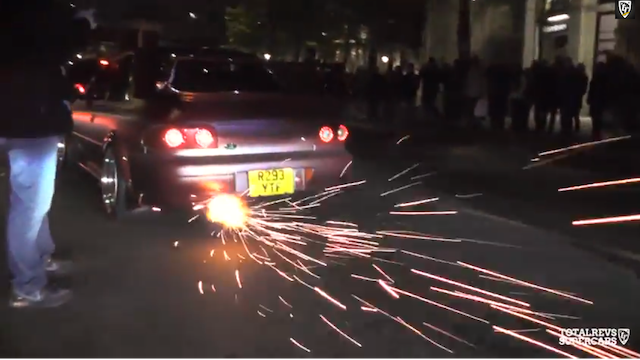 Tuners love to have a good time and London based Kream Developments certainly as no different. The company took a few of their toys out yesterday evening and certainly caused some chaos on the streets!
[youtube]http://youtu.be/2l3v8V-Olhc[/youtube]
That cars that participated in the event included a heavily modified Lamborghini Murcielago, Ferrari 430 Spider and Gallardo Spider. The stars of the show however, were a trio of Subaru Impreza's and Nissan Skylines that have been tinkered with and are able not only to shoots flames but sparks to!