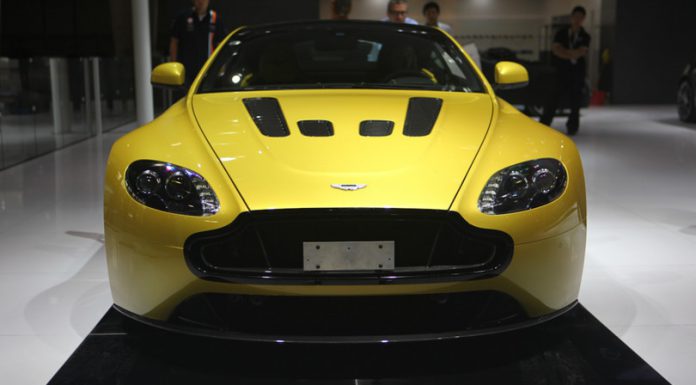 On display at the ongoing Guangzhou Auto Show 2013 is this, the brand new Aston Martin V12 Vantage S. Designed as the most impressive and performance oriented Aston Martin Vantage ever, the V12 Vantage S combines a host of visual changes with some serious engine modifications.
Powering the 2014 Aston Martin Vantage S is an uprated version of the normally-aspirated 5.9-liter V12 AM28 engine which is actually the fifth generation of Aston Martin's 5.9-liter V12 engine. In 2014 Aston Martin Vantage S guise, this powerplant delivers a total of 565hp therefore matching the power produced by the 2014 Aston Martin Vanquish from the same engine. This horsepower figure then represents a 55hp gain over the regular Aston Martin V12 Vantage.
In addition to the increased horsepower, the 2014 Aston Martin V12 Vantage now produces 457lb-ft of torque, which is a 37lb-ft gain over the regular V12 Vantage. This powerful engine is then mated to a seven-speed automated manual transmission taken from the V8 Vantage and outfitted with a longer drive ratio for higher top speeds. The transmission is operated via steering wheel mounted paddle shifters.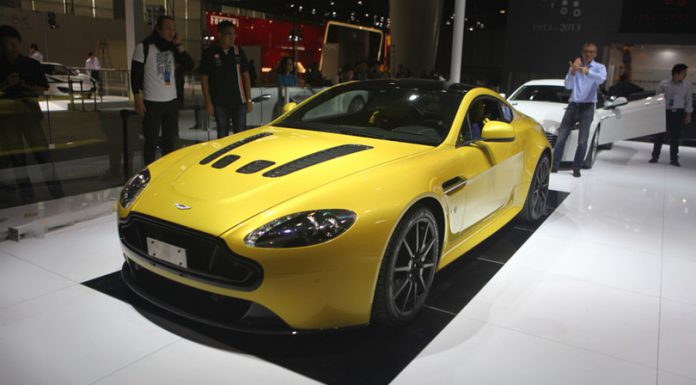 From a design standpoint, the 2014 Aston Martin V12 Vantage S features a new front bumper and front grille inspired by the Aston Martin CC100 Speedster revealed recently. Additionally, the car features more pronounced side skirts, an optional exterior graphics pack and a revised rear bumper.
[Via Auto.Ifeng]