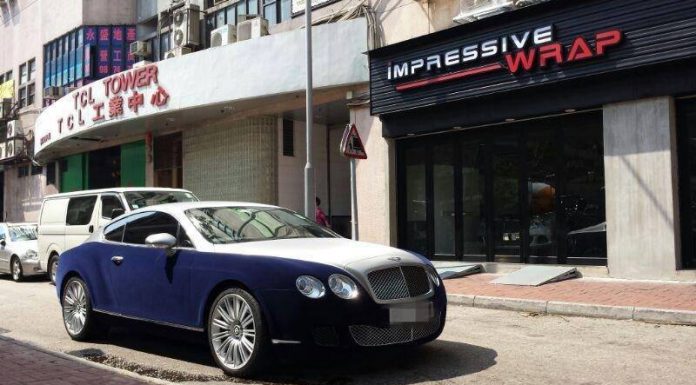 Another wrapping company has just joined the ever-growing trend of wrapping exotics in velvet. This time it comes in the form of Impressive Wrap Hong Kong who as the gallery below shows, have worked their magic on this Bentley Continental GT.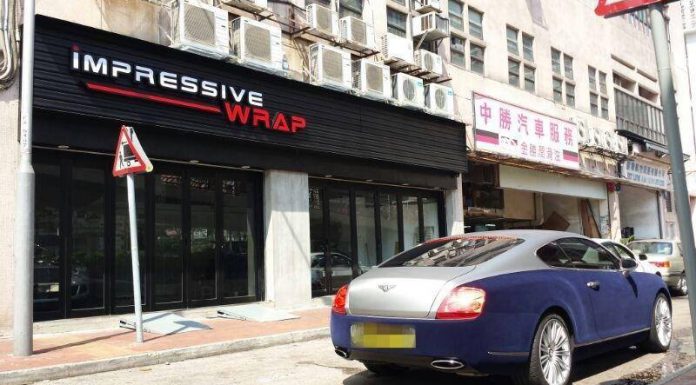 The lower half of the British luxury car has been extensively wrapped in dark blue velvet, a change from the black velvet wrapped cars we've become accustomed to, while the top half of the Continental GT has been wrapped in a unique brushed silver finish!
Let us know what you think about the combination below!