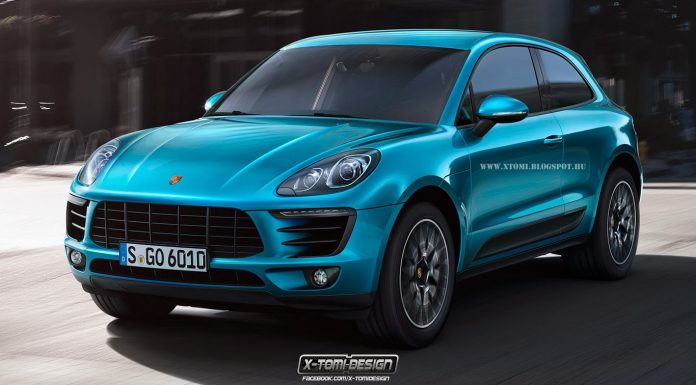 As we know, Porsche recently took the wraps of the long-awaited 2014 Porsche Macan at the ongoing Los Angeles Auto Show 2013. Designed as a compact SUV and aimed as the firm's entry-level family car, the Porsche Macan combines unique styling with a selection of new powertrains.
It's most likely that Porsche is only planning to release a four-door (discounting the boot/truck) variant of the Macan. Nevertheless, X-Tomi Design has put together the following rendering showcasing just how a two door Macan would look and we must say, it looks extremely attractive!
When it first hits the market, the Porsche Macan will be available in two variants. These will be the base Porsche Macan S and the range-topping Macan Turbo. As previous leaks showed, the Macan S features a twin-turbocharged 3.0-liter V6 engine delivering 340 hp. Consequently, the base Porsche Macan S can hit 96 km/h in just 5.2 seconds and a top speed of 251 km/h. The aforementioned acceleration time drops down to 5.0 seconds flat when the Macan is optioned with the Sport Chrono package.
By comparison, the 2014 Porsche Macan Turbo features a 3.6-liter twin-turbocharged V6 engine producing 400 hp at 6000 rpm. Consequently, the SUV will sprint from 0 to 96 km/h in just 4.6 seconds and a top speed of 263 km/h.
[Via X-Tomi Design]