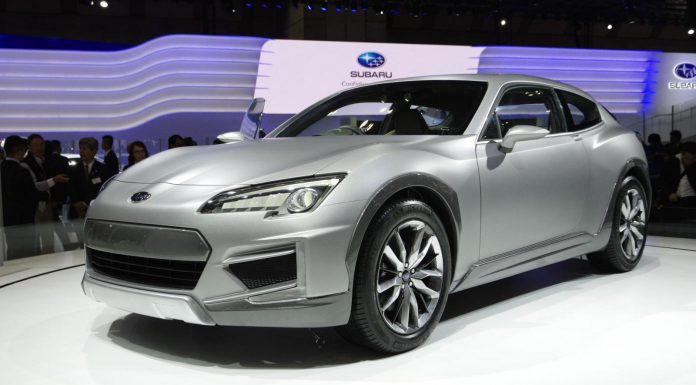 At the ongoing Tokyo Motor Show 2013, Subaru has taken the wraps off what is essentially a wagon/offroading version of the Subaru BRZ dubbed the Subaru Cross Sport Design Concept.
Designed as a well-rounded SUV, the Subaru Cross Sport Design Concept maintains some of the design elements of original Toyota GT86/Subaru BRZ concepts with similarly shaped headlights and a similar front end. With that being said, for most Subaru customers, this would look like an all-new vehicle.
Overall, the Cross Sport Design Concept is said to be about 170 inches long and tips the scales at a quite impressive 2,756 pounds. Power will then come from one of Subaru's boxer engines powering all four wheels.
Don't expect it to hit the production line anytime soon.