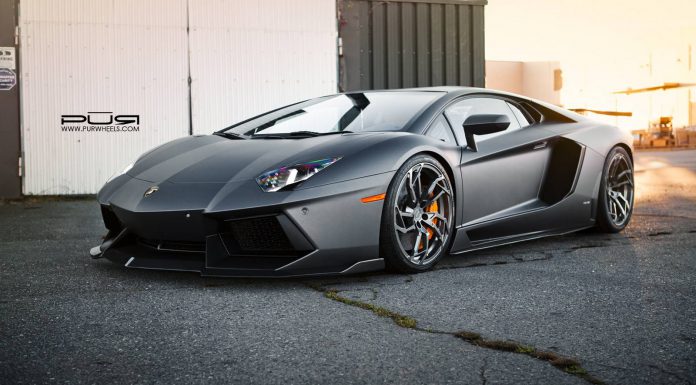 Recently, PUR Wheels took the wrap of the PUR Aero package for the awesome Lamborghini Aventador. Now the company has just finished work on its most impressive Aventador project to date with this Aventador featuring all custom PUR components.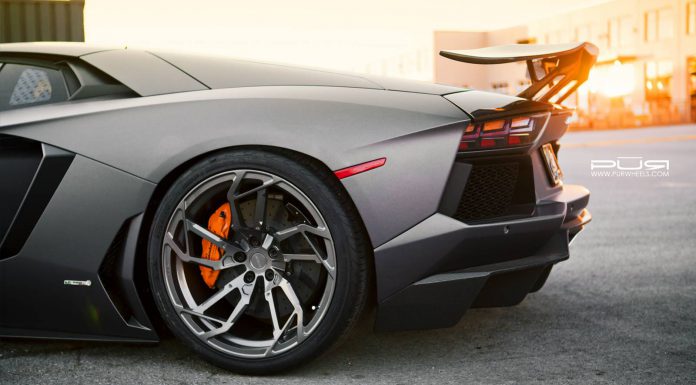 Straight away, your eyes may be drawn to the new PUR wheels and that's for good reason. They have been inspired by the wheels of the Lamborghini Egoista Concept and are dubbed the RS05's. They measure 20×9 at the front and 21×12.5 at the rear and are finished in Gloss Anthracite. Complementing these wheels are bright orange brake calipers.
This Lamborghini Aventador has then been fitted with the PUR Aerodynamic package featuring a new front lip, side skirts, rear diffuser, rear wing and rear decklid. Combined with the awesome matte grey paint job, and this Aventador is without a doubt one of the best we've ever seen!