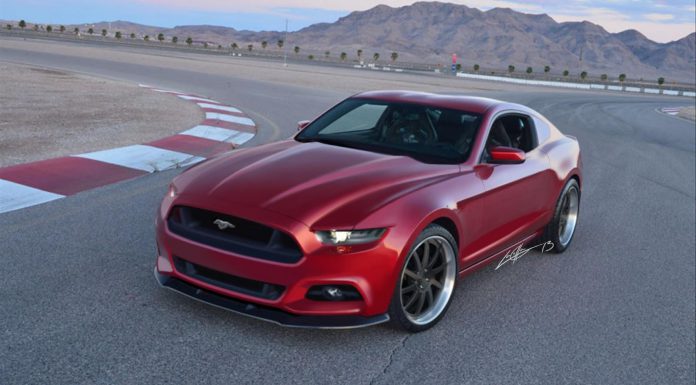 After months and months of speculation, Ford has finally announced that the 2015 Ford Mustang will officially be unveiled at exactly 12:01am on December the 5th.
What's more, Ford revealed that the impending debut will take place simultaneously in six cities on four continents. Those are Dearborn, New York, Los Angeles, Barcelona, Shanghai and Sydney!
2013 Ford Shelby Mustang GT500

Recently, screenshots emerged of an official Ford Mustang survey surfaced revealing some of the new car's key details. First and foremost, the survey asked which of three engines would be most preferred among existing Ford Mustang owners. The first was a 3.8-liter V6 delivering a total of 300 hp and 290 lb-ft of torque and rated at 19 mpg in the city and 29 mpg on the highway. The next engine listed was a 2.4-liter inline-four cylinder engine believed to be from Ford's EcoBoost family of engines. Despite its smaller capacity, this powerplant produces an impressive 310 hp and 310 lb-ft of torque and is rated at 22 mpg in the city and 32 mpg on the highway.
Finally and most importantly we come to the long-awaited V8 engine available on the 2015 Ford Mustang. If this previous information is to be believed then it will be a 4.9-liter V8 engine pumping out an impressive 430 hp and 396 lb-ft of torque. This engine is then rated at 18 mpg in the city and 28 mpg on the highway. It's hard to say at this stage, but this could be the engine used in the 2015 Ford Mustang GT350 albeit a slightly detuned variant.