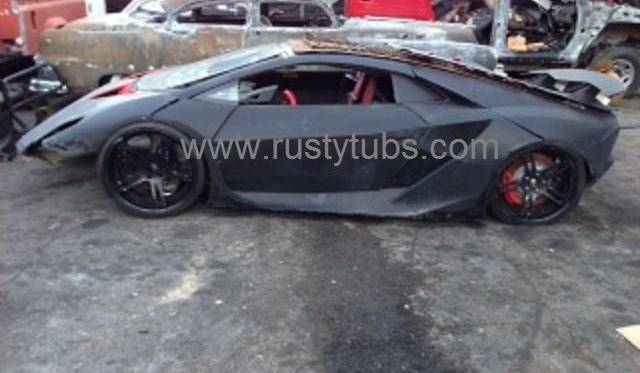 When the very first pictures from the set of the Need for Speed movie emerged earlier this year, we were stunned to learn that it featured supercars such as the Bugatti Veyron Super Sport, Lamborghini Sesto Elemento, McLaren P1 and Koenigsegg Agera R. However, very quickly, it was determined that all of these were replicas.
Now the Lamborghini Sesto Elemento replica which stars in the film and was utterly destroyed during filming is strangely up for sale on eBay! As it stands, bidding has reached right around $10,000 with still over 1 day to go before the sale closes.
What is immediately apparent about the advertisement is that the seller isn't afraid to state just how much torture the car has undergone stating, "Punishment means just that! Bolts and fasteners snapped and sheared where they should have, and then some did what they wanted…. In the rear it will need springs, pivots for rods, and of course all of the brembo calipers are not included. Other suspension parts needed can all be sourced from QA1 via a variety of distributors."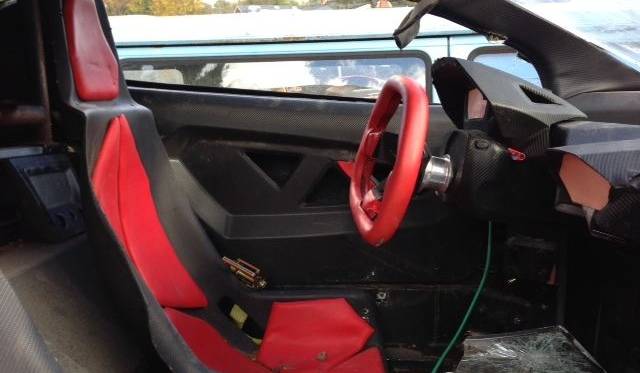 Unsurprisingly, the car ships with absolutely no drivetrain which begs the question why would anyone want to buy this? Given the right upgrades however, the car could be restored and driven on the road for a lot less than the $3+ million it costs to buy the real thing!
[Via eBay]