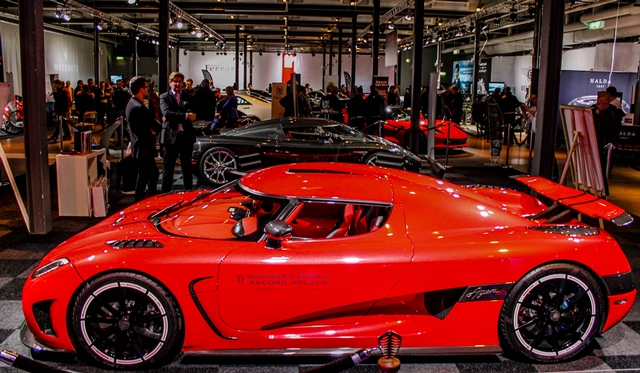 Swedish Spotters has captured the most exclusive cars during the Gran Turismo Expo 2013 in the Swedish capital Stockholm. It took place between the 8th and 10th of December.
Every supercar enthusiast associates Koenigsegg with Sweden because it dominates the small market in Sweden. On this account Koenigsegg displayed a small but spectecular selection of their hypercars on the showground. As you can see in the Gallery below, many other brandnew vehicles like the Corvette 7, the Porsche 911 Turbo, the Lamborghini Aventador Roadster and the Maserati Ghibli were displayed in Stockholm.
If you are interested in visiting the Gran Turismo Expo 2013, you have the opportunity to do this during its second iteration in Goteborg which takes place between the 15th and 17th of December.