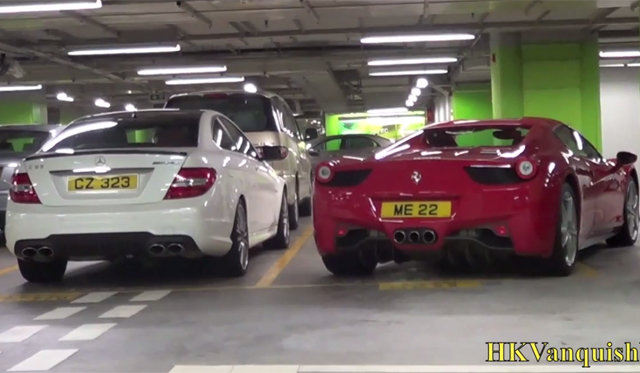 If you live somewhere in Asia and are looking for a relatively close place to drool over some of the world's greatest supercars, Hong Kong is your best bet. In recent years, the small region has grown a massive love for all exotic automobiles with a European or Japanese supercar or sportscar essentially being seen on every street corner in central Hong Kong.
[youtube]https://www.youtube.com/watch?v=Nu29aGsEso0[/youtube]
To showcase just how awesome the supercar scene is in YouTube, this video filmed in a single Hong Kong car park holds a huge variety of supercars which would be rare to see in many countries around the world.
Some of the most notable supercars here include two Ferrari F430s, a Lamborghini Gallardo LP560-4 Spyder, Ferrari FF, Mercedes-Benz G55 AMG, three Ferrari 458 Spiders, McLaren 12C Spider, Aston Martin Virage, Aston Martin V8 Vantage Volante, Maybach 62S, Audi R8 and of course, a 2013 Lamborghini Aventador LP700-4!
Also check out this gallery of supercars in Hong Kong courtesy of Andrew Chang from earlier this month!