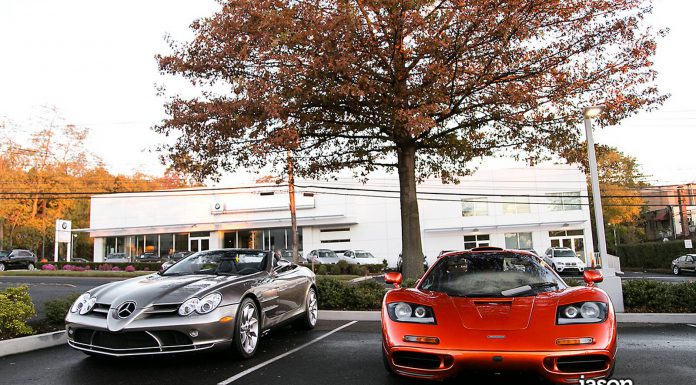 On October 27th 2013 McLaren Greenwich hosted the 1st Annual Autumn Rally to Monticello Motorclub in upstate New York. The main theme of the show was McLaren as the British marque celebrates its 50th anniversary this year.
Owners travelled huge distances from areas in the Northeast such as New York, New Jersey, and Connecticut. Over 20 12C coupes and spiders were present along with a very special appearance of a McLaren F1 and SLR roadster.
The four McLaren models personified the unity of McLaren owners whether themselves or their cars spanned a number of decades! Drivers had the opportunity to do parade laps around the track to celebrate the success of McLaren, a fitting celebration indeed.
A few car certainly stood out from the crowd. Of course the gorgeous McLaren F1 was one of these, especially finished in its astonishing orange. On 31 March 1998, it set the record for the fastest road car in the world, reaching 243 mph (391 km/h). The McLaren F1 held this title for a staggering seven years, eventually relinquishing it to the mighty Bugatti Veyron. Its amazing to think that the Volkswagen AG worked and planned and designed the Veyron over and over again with a budget in the millions and make a loss on every car they sell, and just broke the record of a car that was designed entirely by one man, Gordon Murray. Its also strange to think that it set the record at Volkswagen's test track in Ehra-Lessien where the Veyron went to break the record the F1 set. McLaren did not even build their own engine but sourced it from BMW, and it was quite an engine. A 6.1liter, V12 engine called the BMW S70/2. At 618 hp and 266 kg the BMW engine ended up 14% more powerful and 16 kg heavier than Gordon Murray's original specifications but certainly did not stop the car from becoming the worlds fastest.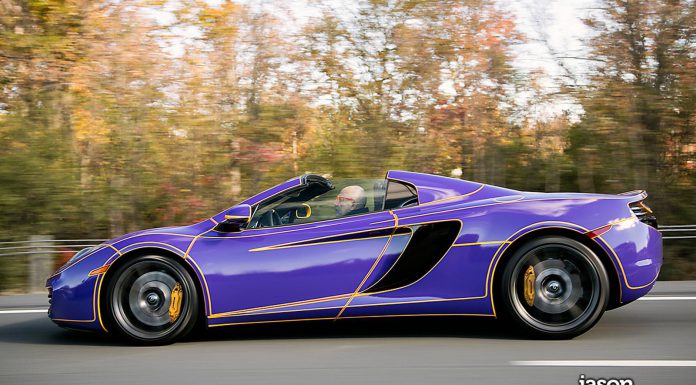 Anther car that well and truly screamed 'look at me!' was a 'TRON' inspired 12C Spider. Much like the infamous 'TRON' Aventador, this 12C has been wrapped in dark chrome purple that shimmers in the sunlight. The edges of each panel have been unwrapped. In this case, the yellow almost glows against the dark purple and looks fantastic!
We hope that this annual event will continue to run for many years to come! Until then be sure to check out our review of a much more subtle 12C Spider!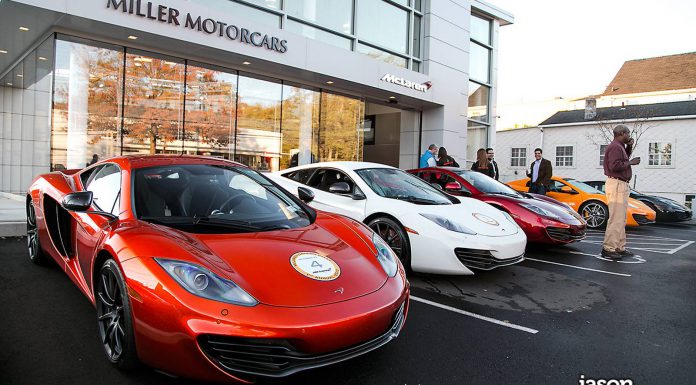 Photographer: Jason Thorgalsen Photography