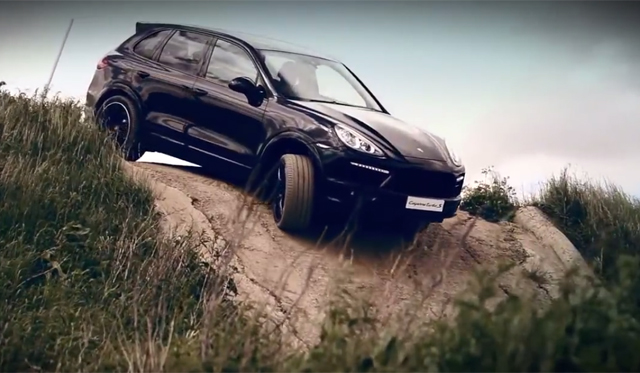 Unfortunately for Porsche, the Cayenne Turbo S has become much more of a status symbol among the wealthy and driven on everyday roads so it is easy to forget that the Porsche Cayenne Turbo S, as with all Cayenne models, is a truly potent off-road machine as well as a capable car for the track.
[youtube]http://www.youtube.com/watch?v=4iUiP1bCJCI#t=152[/youtube]
In order to showcase just how good the Porsche Cayenne Turbo S is off-road as well as on the track, Porsche headed to the Porsche experience center at Silverstone to showcase just how capable the Cayenne is in all conditions away from regular roads.
2013 Porsche Cayenne Turbo S

As a reminder, the Porsche Cayenne Turbo S is the range-topping Cayenne model. It delivers an amazing 543 hp and 553 lb-ft of torque thanks to its 4.2-liter twin-turbocharged V8 engine. As a result, the Cayenne Turbo S can sprint from 0-100 km/h in just 4.3 seconds.
In this video, one of the most impressive features is the hill descent control. Tested on an insane 45 degree slope in this video, Porsche demonstrates how the system can hold the car on the slope without even breaking a sweat. Additionally, the off-road tests include a specific test designed to test the axle articulation and how the vehicle can remain completely controllable even if one of the wheels is a foot of the ground!