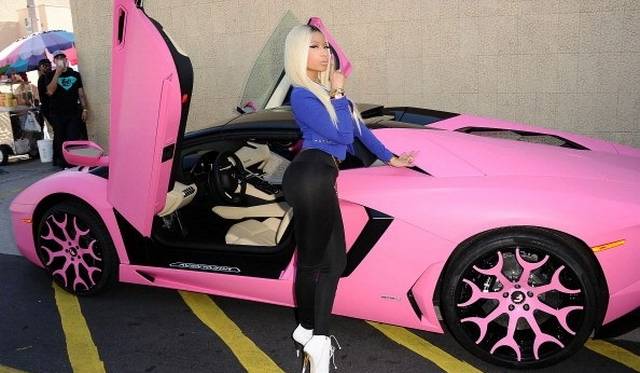 Recently we saw Nicki Minaj deliver on her promise by debuting her insane pink wrapped Lamborghini Aventador Roadster. Now a short video has been put together by Exotic Euro Cars highlighting the wrapping process of this rare and prized automobile.
[youtube]http://www.youtube.com/watch?v=_372AvuJr8Y#t=17[/youtube]
Originally starting out dark blue, the Lamborghini Aventador Roadster slowly had every inch covered in hot pink, including the doors sills to provide what looks like a genuine factory matte pink paint finish!
The car certainly stands out and will be sure to draw even more attention than a more subtly coloured car! We doubt Nicki will be using the cars full power or potential, but if she did she sure would be in for a treat! The Lamborghini Aventador features a centrally located, 6.5 liter aspirated V12 generating 700hp, an ISR seven-speed gearbox and push-rod suspension. It accelerates from 0 to 100km/h in just 2.9 seconds and has a maximum speed of some 350km/h. These figures are all similar to the coupe.