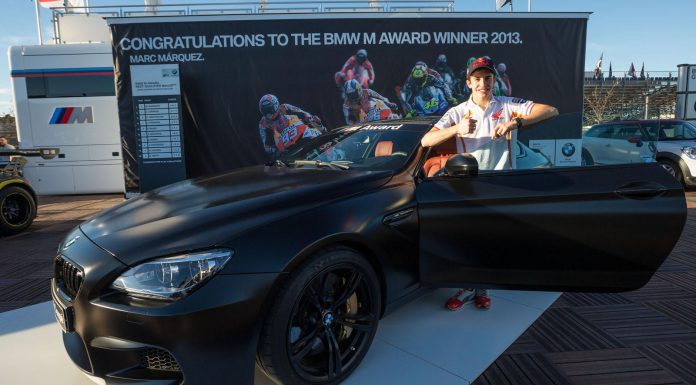 This year's MotoGP World Championship was taken out by 20-year-old Spanish rider Marc Marquez who consequently became the youngest ever MotoGP World Champion and one of just a few to have won in his rookie season.
For his huge successes throughout the 2013 season, Marquez was recently awarded this unique frozen black BMW M6 Coupe also outfitted with a custom Merin Sakhir Orange leather interior as well as some much needed carbon fiber trim.
Each year, BMW awards one of its highest-performing cars to the rider who wins the BMW M Award as the top qualifier through the year and that prize obviously went to Marquez this year. Unsurprisingly, he also becomes the youngest ever rider to have received this award from BMW.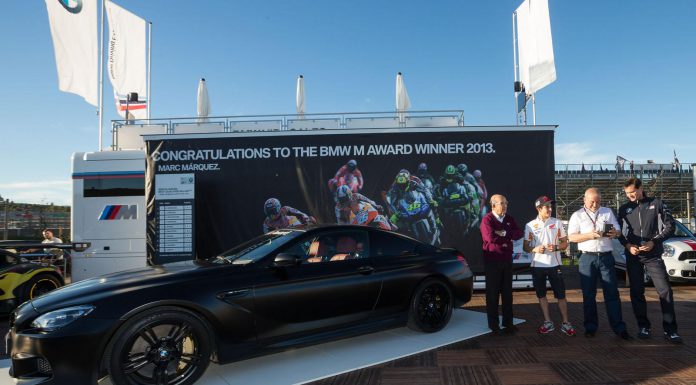 When discussing his prize, Marquez said, "I am really happy to have won the BMW M Award. I saw this BMW M6 Coupé for the first time when it was revealed in Jerez back in May. Since then I have thought how great it would be to win this car as I always passed it on my scooter when it was on display in the paddock. But honestly I did not believe I would do so in my rookie season, so it is just fantastic to be the BMW M Award winner." Marquez added with a big smile: "My father has already expressed his interest in this car, but I have to disappoint him because, of course, I will keep it for myself!"