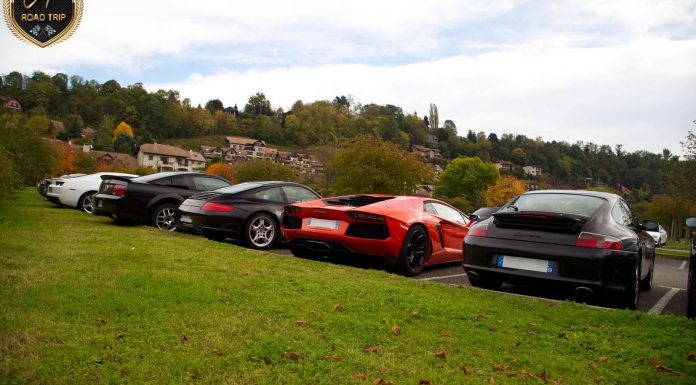 A new GT and supercar club in France dubbed GT Road Trip recently launched with a bang by holding an epic supercar and sports car gathering in Aix Les Bains, France.
The event saw around 25 cars attend with some of the most notable being a couple of GT-Rs, in particular a matte black GT-R, as well as a silver Ferrari 599 GTB complete with black and red wheels. Additionally, a handful of nice Porsche 911s were in attendance as well as a Chevrolet Corvette Z06, and most notably, a Lamborghini Aventador.
The GT Road Trip club is limited to just GT and supercars and plans to hold around 10 events each year with each lasting from between one to three days. These events will all take place in France, with a particular focus on the French Alps!