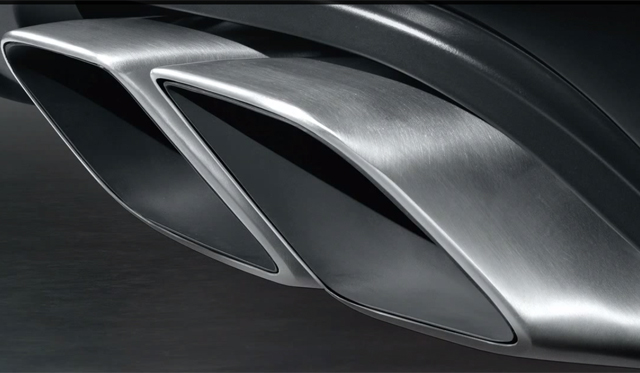 Ahead of the 2014 Porsche Macan's debut at the upcoming Los Angeles Auto Show 2013, Porsche has released the following video teasing the new SUV's exhaust note.
Unfortunately, Porsche hasn't revealed what specific version of the Macan is depicted in the following video but whichever engine it is, it definitely sounds like a Porsche and promises to be very potent while still being quite frugal when it comes to fuel consumption.
[youtube]http://www.youtube.com/watch?v=tMKAF7xq6Po[/youtube]
At launch, the Porsche Macan Turbo will feature a top of the range 3.6 litre V6 turbocharged engine with 400hp whereas its diesel alternative, the Porsche Macan S will get a supercharged 335bhp and 339lb 3.0 litre V6 whist the Diesel S will feature a 254hp and 428lb-ft turbocharged engine. A choice of either a standard six-speed manual or optional seven-speed dual-clutch automatic gearbox will be made available, steering is electro-mechanical. It seems that those wanting a four-cylinder engine will have to wait a little longer!
If it isn't already clear, Porsche have chosen to use a Volkswagen group platform, the Audi Q5 for their lower value SUV. Despite the lower price tag it will feature all the classic Porsche refinements. It will get all-wheel drive, an impressive interior and a fantastic engine. Development has taken a relatively short 3 years.
The Porsche Macan also gets air suspension, optionally supplemented by an electronic damping control and customers will be able to spec a controlled differential lock on the rear axle if they wish.