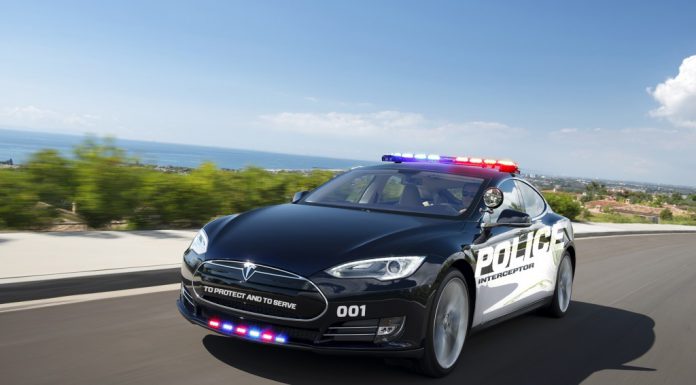 There is no doubt that much of the Tesla Model S' success can be attributed to the seemingly endless free publicity it receives whenever another 'A-list' celebrity is spotted driving one or purchases one. In fact, the Tesla Model S has become so popular among America's rich, that it is the top selling vehicle in eight of America's 25 richest zip codes.
Topping out that list is Atherton in California which is America's wealthiest zip code with the average home costing $6.65 million. Unsurprisingly, the Tesla Model S is extremely popular in the area so much so that Atherton's City Manager George Rodericks would like to see them used as police cars in the wealth neighbourhood.
While that may seem ridiculously, the Tesla Model S currently equates for 15 per cent of all new cars sold in Atherton and if any neighbourhood could pull of having police officers driving around in electric sedans worth up to $100,000, this would be the place to do it.
What's more, on paper, the Tesla Model S has a host of standard features which could make it the ideal police car. For starters, it is extremely quick (faster than a BMW M5), and the safest vehicle currently on the market. Additionally, it has a large trunk and more than enough room in the back to fit a couple of criminals.
[Via Motor Authority]