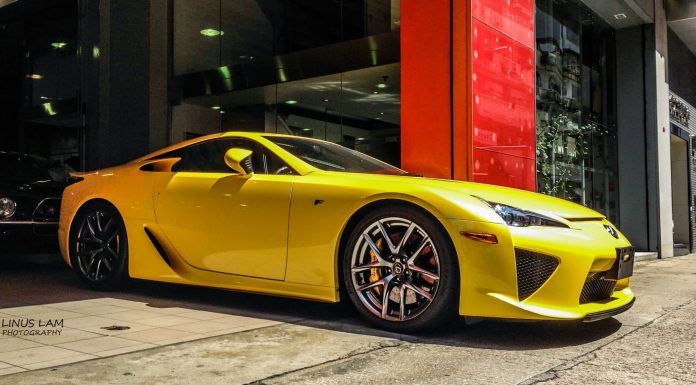 The Lexus LFA is stunning. Only 500 of these delicately crafted machines were built after years and years of meticulous planning. Its curves, arches and angles fit together perfectly and make this one of the best looking cars to ever come out of Japan. It's not just the looks that shock and stun either.
The engine was so brutal and so free revving that a digital rev counter was required as a conventional analogue one just couldn't swing round fast enough. The 4.8-liter, 552 hp V10 is an animal! The car explodes up to 100 km/h from standstill in just 3.7 seconds and if your ear drums had not been perforated well before, this carbon fibre concoction of a science experiment will only stop at 325 km/h.
GTspirit Road Test of Lexus LFA

This superb LFA has been finished is a very bright yellow that adds to its shock factor and was snapped in Hong Kong by Linus Lam Photography.