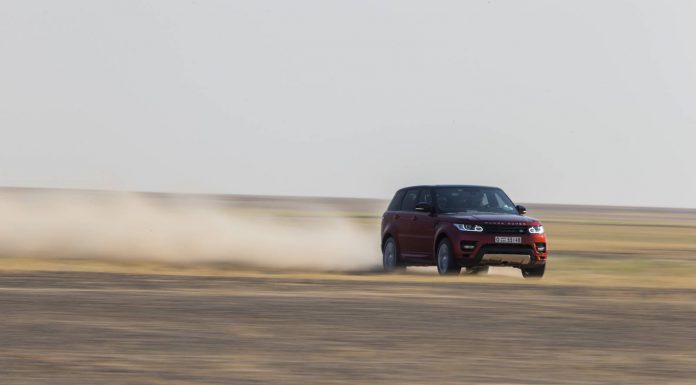 The new Range Rover Sport set the fastest recorded time for a land vehicle crossing of the, 'Empty Quarter' in Saudi Arabia, one of the planets harshest, driest and testing places on Earth. The Sport was driven by legend, Moi Torrallardona, a 47-year-old Spanish offroad driver with extensive experience in the Dakar Rally who completed the journey from Wadi Adda Wasir in Saudi Arabia to the border of Dubai in 10 hours and 22 minutes at an average speed of 81.87 km/h, covering a distance of 849km.
Of course no ordinary car could achieve such a record but the car Range Rover put forward for the challenge was entirely in road legal and the only difference between the production spec car and the record setter was the fitting of a bottom protective plate.
Even the tyres fitted to the 510 hp 5.0-liter V8 supercharged Sport were standard. A true testament to the superb all-rounder that is just as happy weaving in and out of city traffic as it is sine bashing or crossing rivers!