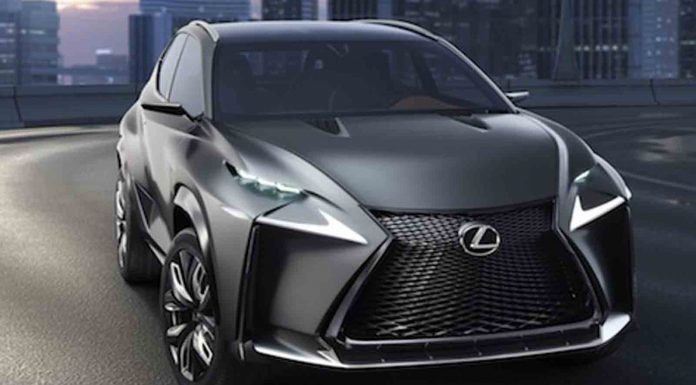 Following the recent debut of the outlandish Lexus LF-NX Crossover Concept at the IAA Frankfurt Motor Show 2013, it has been announced that a turbocharged variant will be arriving at the Tokyo Motor Show 2013.
The original Lexus LF-NX Concept was powered by a 2.5-liter petrol engine joined by a small electric motor and producing a total of 156 hp. The latest LF-NX Concept will utilise a 2.0-liter turbocharged powertrain but Lexus has yet to reveal performance details about it.
Other than the new engine, the latest Lexus LF-NX Concept will remain untouched to the original except for a more aggressive rear diffuser.
Starting from the visual side of things, the original Lexus LF-NX Concept debuted the latest interpretation of Lexus' evolving design language incorporating the Lexus spindle grille as well as some "extremely expressive" headlights and independent Daytime Running Lights. The Lexus LF-NX Concept then features an aggressive vertical cut helping to separate the front bumper from the front wing.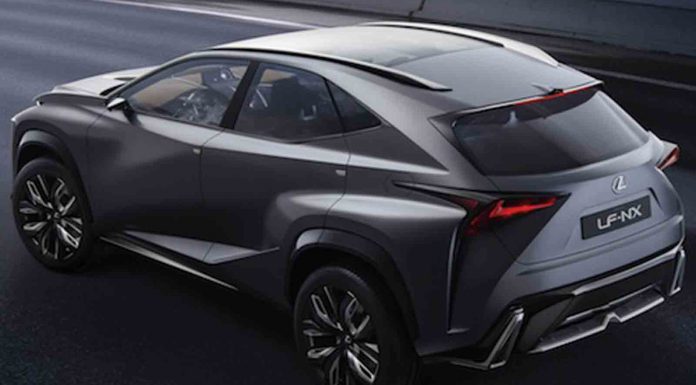 Such vertical and sharp lines can be found around the rest of the car with it including a steeply raked tailgate as well as four slimline doors and some insanely aggressive and extremely wide rear wheel arches reaching towards the taillights. All these lines are complemented by the Brushed Metal Silver exterior paintjob.
As with most modern concept car interiors, the cockpit of the Lexus LF-NX Concept is extremely futuristic and gives us a glimpse into how SUV interiors could look in the coming years. Most predominantly, it features a selection of screens across the dashboard all of which incorporate touchscreens.