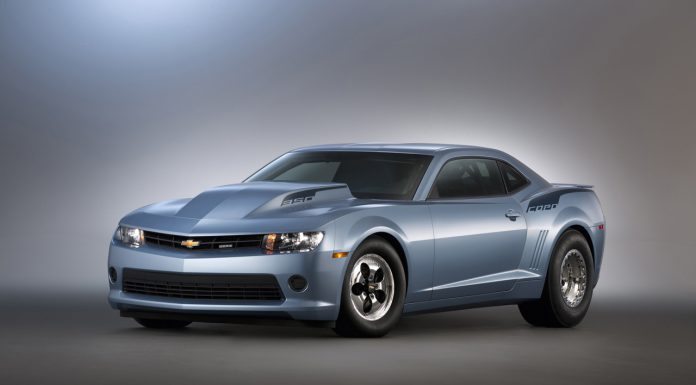 Chevrolet has just revealed the 2014 Chevrolet COPO Camaro before it debuts at SEMA 2013. Obviously based on the previous generation COPO Camaro, this 2014-specification car promises to absolutely dominate the drag strip.
Just 69 units of the 2014 Chevrolet COPO Camaro are pinned for the production link each of which are eligible to compete in the NHRA Stock Eliminator and Super Stock drag racing classes. As with the previous COPO Camaro, Chevrolet offers prospective customers the choice of a selection of different powerplants depending on how much power and speed the want and of course how much they are willing to spend.
The first available engine is a massive 7.0-liter V8 powertrain. Next, the 2014 Chevrolet COPO Camaro is available with a 5.7-liter V8 engine joined by a 2.9-liter Whipple supercharger. Finally, two different 6.5-liter V8 engines are available for an 'entry-level' price.
Further differentiating the 2014 Camaro from the previous one is a new wheel design, new racing seats as well as a new yet subtle graphics design. Additionally, the 2014 Chevrolet COPO Camaro is fitted with a solid-rear axle and of course drag racing wheels at all four corners.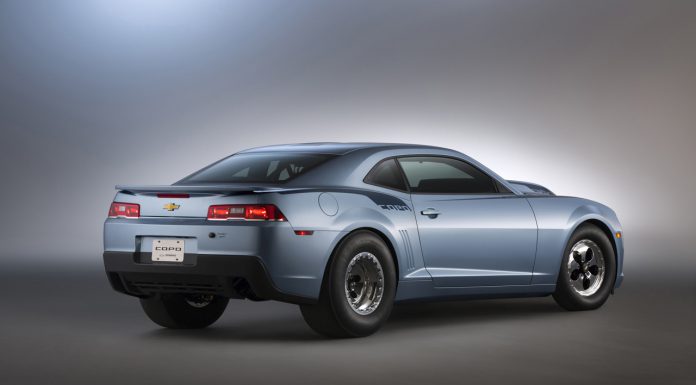 When discussing the car, General Motors Vice President of Performance Vehicles and Motorsports Jim Campbell said, "The COPO Camaro contingent was strong at the first Chevrolet Performance US Nationals in 2013 and we expect an even larger turnout with the new cars in 2014. The new engines will make the racing more exciting and COPO drivers more competitive."