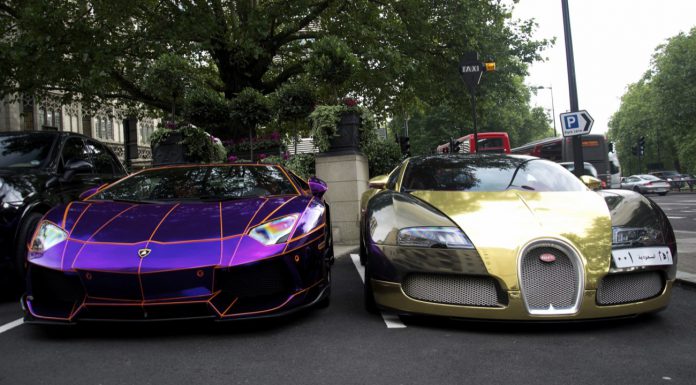 Qatar, Kuwait, Dubai and Oman, just a few of the Arab countries that are hope to some of the greatest and most special supercars in the world, and every year a few owners, a number of which travel to London every summer.
The collection of cars that can be seen outside hotels, cruising the streets of Knightsbridge and park up on Sloane Street is phenomenal! The video below is a compilation of a few of the finest cars to grace the cities street with their presence!
[youtube]http://www.youtube.com/watch?v=pSPjEpIPYGo[/youtube]
What do you think? Is it all just a pretentious show of wealth or do you admire the owners for not hiding their rare cars away?
Read more about the crazy chrome cars of London here!