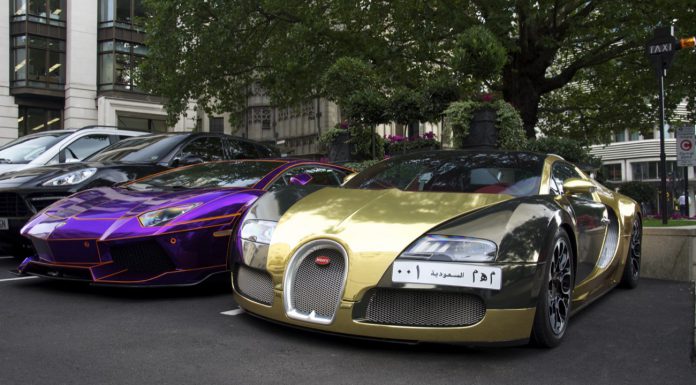 Believe it or not, more Arab cars are still flocking to London, the latest includes a number of Chrome Supercars. The seemingly never ending supercar season in Knightsbridge and Mayfair has thrown up some very rare and super special cars for residents to stare and gawp at this week.
What we have here are three cars, all seen within half an hour, that are quite extraordinary even without the outrageous modifications and wraps that their owners have applied to them. They are the Chrome Supercars of the London Supercar Winter!
Let's start with, arguably, the star of the show. The Bugatti Veyron Grand Sport. The original model was revealed at the infamous Pebble Beach Concours in 2008. It came with 1001 bhp and a top speed of 369 km/h with the roof off or same 409km/h with the roof on. Identical to the Veyron Coupé.
It cost 1.4 million Euros and Bugatti planned on building just 150 units. This meant that the Grand Sport instantly became one of the most exclusive and sought after cars for the super rich and famous to be seen in. The Saudi Arabian car you see before you sure is an attention seeker. The Chrome-Gold and Chrome-Black coloured body panels make this car pop and shine in the sun-light. An unmissable sight!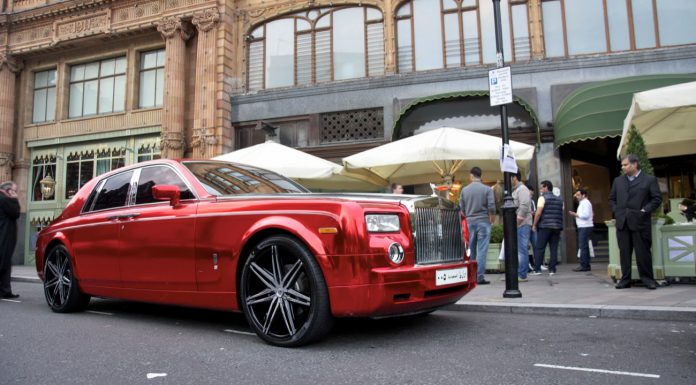 Parked next to the Veyron outside the famous Dorchester Hotel is a car that certainly needs no introduction. The car that has made headlines all over the globe. The 'TRON' LB Performance Lamborghini Aventador that has been fitted with intricate ADV.1 Wheels.
The car was impounded on its last trip to the UK's capital city. As a result the car adorned the pages of national newspapers and videos spread on the internet like wildfire! On the topic of fire, this highly tuned Aventador spits some epic flames!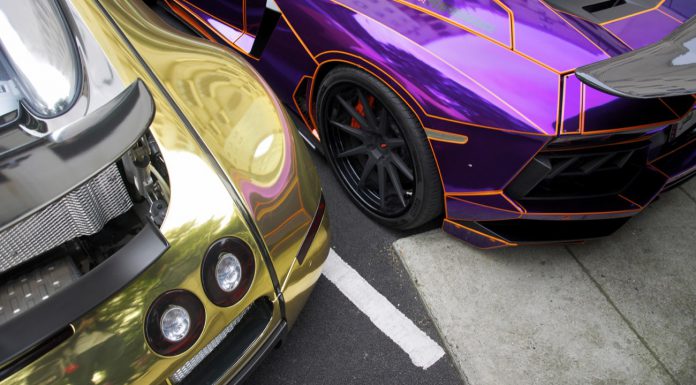 Finally a car that is very common in London, Knightsbridge and Mayfair, the Rolls-Royce Phantom. This particular example was spotted outside the department store, Harrods, and certainly stood out from the bland Taxi-coloured Phantoms sat waiting for clients at the stores main entrance. The Chrome-Red wrap looked remarkable, complemented with some phenomenal Asanti Wheels and even looked to be lowered!
Which would you like to take for a drive?
[youtube]http://youtu.be/FZqs39O9n7Y[/youtube]