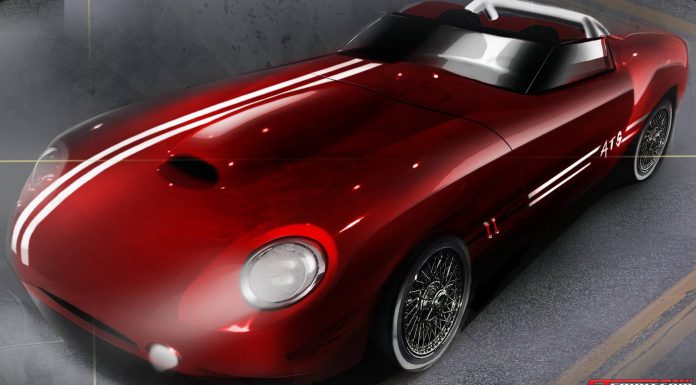 The ATS 300 Leggera has now officially been unveiled. It promises to be a brand new superlight sportscar based on a new chassis platform with a front mid-engine layout and rear wheel drive. To us, that sounds like a recipe for success!
The name is supposed to invoke images of classic Italian sportscars. The numbers 300 refer to the cars power to weight ratio. It benefits from a 650 kg curb weight without any help from electronic systems like EBD or traction control. Power is said to be in the region of 200 hp although exact specifications have not yet been revealed.
From a design perspective, the ATS 300 Leggera has a unique look blending classic design traits from cars such as the AC Cobra with a seemingly modern chassis and engine. The shape features little by way of distraction from the long low shape. The lines are smooth and undisrupted and the power bulge over the front bonnet makes it look purposeful.
The first customer cars will be ready in 2014 for European and American markets. Each car will be hand built to customer specification and the price is said to be around 30,000 euros, exclusive of tax.