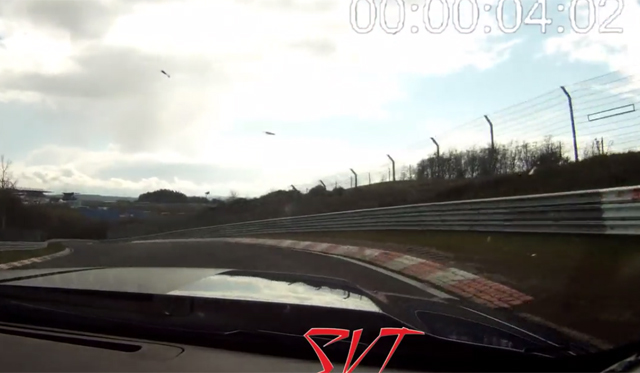 Just a few weeks ago, the 2014 Chevrolet Camaro Z/28 managed to lap the Nurburgring in an incredible 7 minutes and 37 seconds. Not to be outdone, during testing of the 2013 Shelby Mustang GT500, Ford headed to the Nurburgring to see just how fast its most potent Mustang was around the infamous racetrack. Now, a video has leaked said to be showcasing that run.
[youtube]http://www.youtube.com/watch?v=5hiSgO7Jq3I[/youtube]
The story goes that SVT Performance contacted Ford for some videos to showcase the latest 662 hp GT500 testing on a selection of race tracks. Apparently, this Nurburgring video accidently made it into the email because thus far, Ford has never revealed an official lap time for the car.
With that out of the way, you obviously want to know if the 2013 Shelby Mustang GT500 is faster around the 'Ring than the Camaro Z/28 even though its run seems to have taken place earlier. Well, fortunately or unfortunately depending on which camp you are a part of, the answer is no. In this video, the onscreen timer stops at 7:39.28 making it two seconds slower than the 500 hp Z/28.
Expect to hear more about this in the coming days if Ford confirms or denies this claimed time. Interesting times ahead!