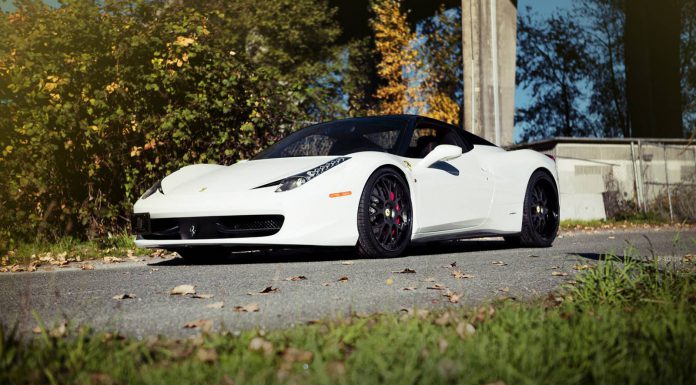 SR Auto's are certainly not afraid of modifying and fitting outsourced part on stunning supercars. Previous projects include work on a number of Lamborghini Aventadors and Ferrari 458 that look spectacular once the company have finished with them.
Here we have another Ferrari 458 Italia from the group and it certainly does look spectacular. Starting the exterior, the all white body was screaming for some contrast which was addressed by wrapping the roof in gloss black. This would further accentuate the newly installed carbon fiber side skirts, rear diffuser and rear fog light cover.
The suspension kit came from Novitec, as their lowering kit has been tested and proven to be one of the best available on the market. With the 458 lowered, its arches needed to be filled with wheels the fitted the new image of the car. SR Auto's have a well established relationship with PUR which designed a unique design just for the SR 458, 21 inches and the front and huge 22 inches at the rear!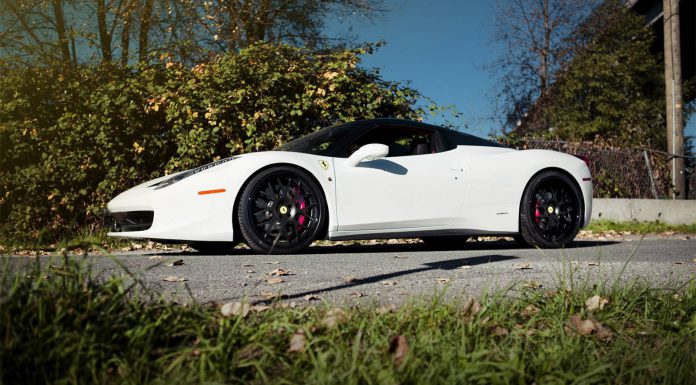 Finishing off this project SR installed their recently featured carbon fiber interior kit made by MAcarbon. This kit includes a carbon fiber center console, door handles, air vents and dash trim.