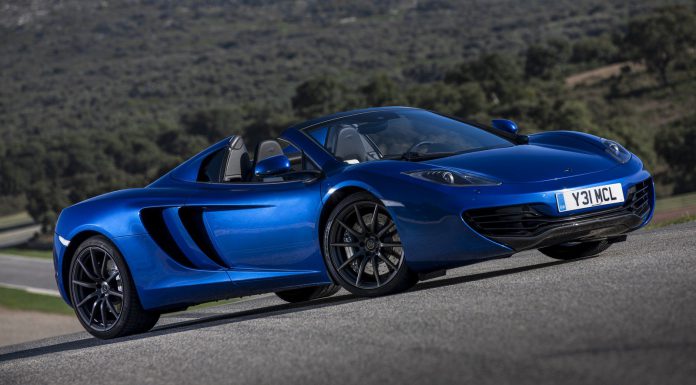 One of the world's largest rental car companies, Hertz, has just announced the addition of a selection of new supercars and luxury vehicles to its huge rental car fleet.
In the U.K, a McLaren 12C Spider is now available and joins the existing Lamborghini Gallardo LP570-4 Spyder Performante Edizione Technica in the English fleet. Germany will also receive a new McLaren 12C Spider joining the existing Aston Martin Vanquish, Ferrari 458 Italia and Maserati GranCabrio.
Moving to France, the potent Ferrari F12 Berlinetta is now available for rent alongside a Lamborghini Gallardo LP560-4 Spyder and Aston Martin Virage Volante. Moving to the Netherlands, the fleet now includes a Porsche Cayenne and Porsche Cayman. Additional cars already available there include a Jaguar F-Type, Bentley Continental GT and Range Rover Evoque.
Finally, Spain now receives a new BMW X6 and diesel Range Rover Sport. These join the existing fleet including a host of Ferraris, Porsches, Lamborghinis, an Audi R8 and a Mercedes-Benz SLS AMG.
Group President of Hertz International, Michel Taride said, "We are delighted to introduce a number of new high end models to our Supercar range in Europe for our customers worldwide who want to enjoy a taste of the high life. At Hertz we are determined to offer our Supercar customers a first class experience – whether they are car enthusiasts, wanting to land an important business deal, celebrating a special occasion, or simply desiring an unforgettable thrill."