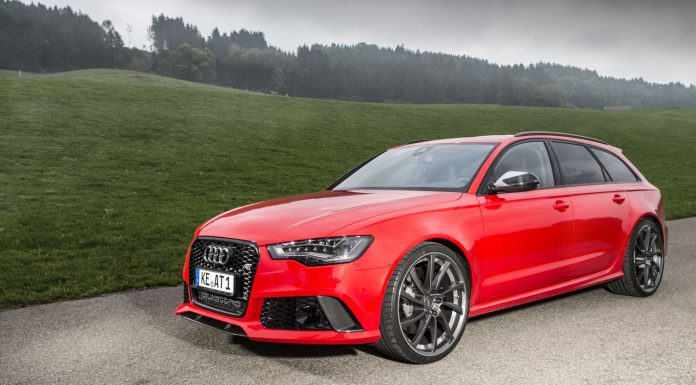 ABT, one of Germany's most important Audi tuners, today revealed their package for the Audi RS6 Avant. The ABT Audi RS6 Avant gets the ABT Power S performance package along with a subtle set of visual upgrades and a new set of wheels.
"Our version of the Audi RS6 Avant is striking without being overbearing, is understated and setting technical standards", says Hans-Jürgen Abt. For the CEO of the renowned tuning company, the RS6 is the embodiment of what is currently technically possible. "This car will meet all our premium customers' needs and wishes," Hans-Jürgen Abt adds.
The ABT Power S package transforms the Audi RS6 Avant from a powerful load lugger to a furiously fast estate car. With 700 hp and 880 Nm of torque to offer, power is up by 25% over the original 560 hp, Vmax is increased too, up to 320 kph. The ABT Audi RS6 Avant features an innovative ABT engine control unit and an ABT exhaust system and slight engine management modifications. It will reach 100 kph in no more than 3.4 seconds.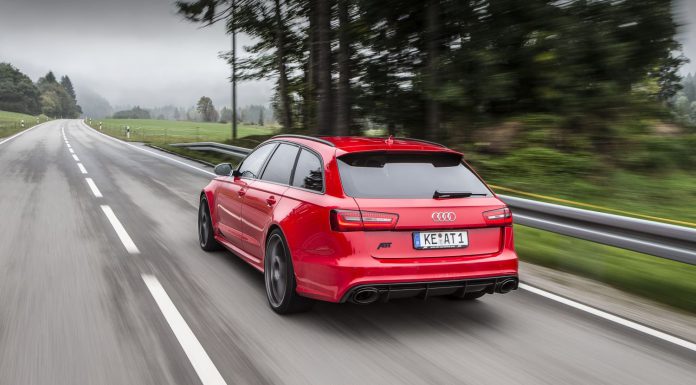 If you fancy a less extreme version, ABT offers a standard ABT Power Audi RS6 Avant version with 666 hp and 830 Nm of torque. The ABT Audi RS6 Avant gets a set of carbon fibre mirror caps combined with a stainless-steel exhaust silencer system. The exhaust system stays true to the OEM Audi RS6 Avant with two striking tailpipes.
The suspension gets a new set of springs together with a set of weight-optimised ABT ER-C design wheels in 9.5 x 20 or 10 x 22 inches.