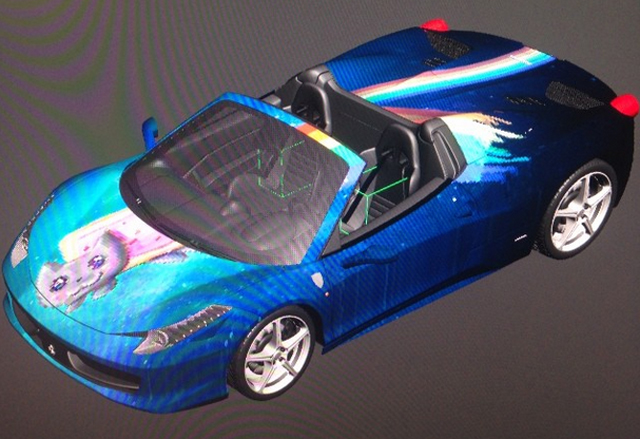 Back in July this year, Canadian record producer Joel Zimmerman, better known as Deadmau5 revealed his white Ferrari 458 Spider. Obviously not satisfied with the level of attention he is receiving when driving the Italian exotic, he is currently planning a unique wrap for his Ferrari 458 Spider.
Celebrities having their expensive supercars wrapped is nothing new, but Deadmau5's proposed design for his Ferrari 458 Spider really caught our attention. These photos were posted on his Instagram and depict 3D drawings of the 458 Spider inspired by the internet meme of Nyan Cat.
If you don't know what Nyan Cat is, then here is a brief rundown. A video entitled Nyan Cat was uploaded to YouTube in April 2011. Featuring a Japanese pop song with a cartoon cat flying through the night-sky and leaving behind a rainbow trail, Nyan Cat was the 5th most viewed YouTube video of 2011.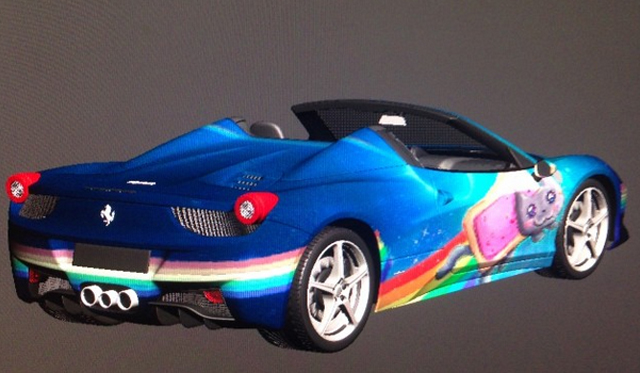 If Deadmau5 were to indeed wrap his expensive Italian supercar in a Nyan Cat theme then it'd look just like the images depict, absolutely horrible and absolute overkill. Making the prospect all the more disturbing is the fact that the Ferrari 458 Spider has also been rendered with colour matched blue stock wheels, and wait for it, pink calipers!