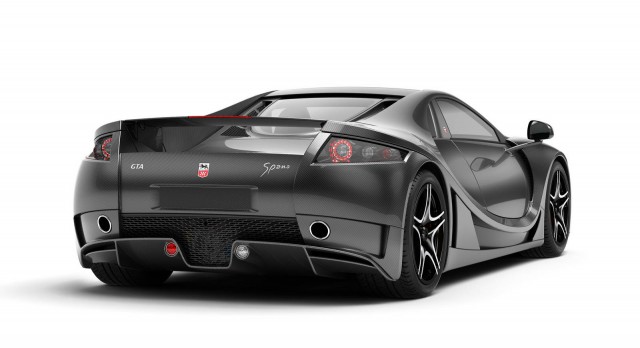 The GTA Spano has been pencilled in to make its debut in the United Arab Emirates at the upcoming Dubai International Motor Show later this year. As a reminder, the Dubai International Motor Show is a biannual event.
Earlier this year, the GTA Spano was superseded by a more powerful variant. When first revealed in early 2010, the GTA Spano featured a massive 8.3-liter V10 engine delivering a mighty 800 hp. That alone was enough to accelerate it from 0-100 km/h in less than three seconds and onto a top speed of 350km/h.
GTA Spano at Top Marques Monaco 2013

However, as mentioned, earlier this year, an upgraded GTA Spano was produced. The new GTA Spano features the same engine, but now thoroughly upgraded to deliver 925 hp and an even more amazing 1220 Nm of torque.
As a reminder, the GTA Spano is created solely from a mixture of carbon fiber, titanium and Kevlar and is limited to just 99 units worldwide.