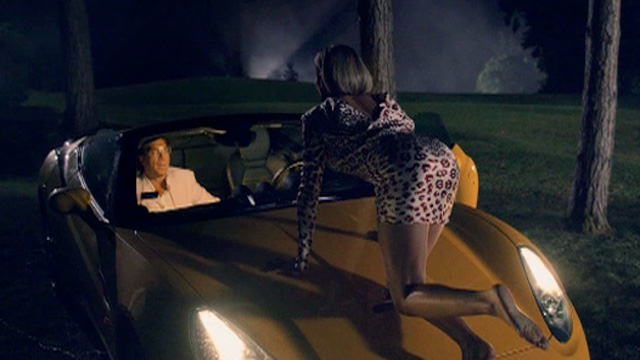 Cameron Diaz has featured in a number of Hollywood blockbusters and is certainly one of the most well known women, not only in the business but in the world. The star of movies including Shrek and Gangs of New York has partaken in some very steamy scene including a number in Bad Teacher.
We were indeed aware of the Ferrari California's presence in the film, a star among the stars of this talented cast.
In Diaz's latest movie, 'The Councellor' a rather bizarre scene takes place. The four time Golden Globe nominee is filmed mounting the bonnet of a Giallo Ferrari California before passionately 'making sweet love' to the Italian beauty. Ferrari seemed rather pleased with the California's role in the film saying that it is a star amongst a talented cast. We're not really to sure why the blond bombshell would do such a thing but will be sure to catch the movie to find out!
Without Cameron Diaz on its bonnet, the Ferrari California has a top speed of 310km/h and accelerates from standstill to 100km/h in 3.8 seconds.
[Via: Mother Jones]