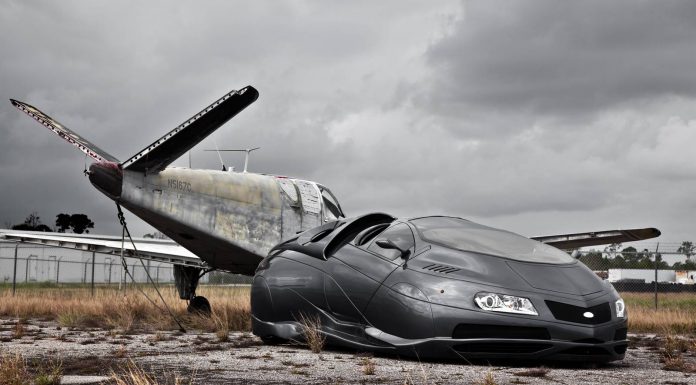 When you think of a rare vehicle that is likely to attract the most attention, your mind may think of a Ferrari or Lamborghini. For an even rarer car however, some may opt for the likes of a Pagani or Koenigsegg. However, even vehicles such as these are commonplace compared to what we have here.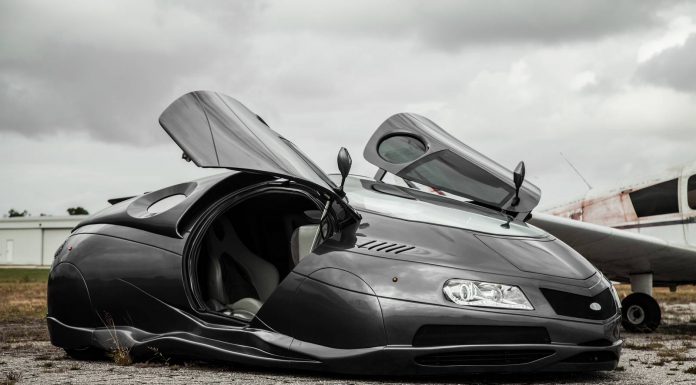 Powered by a 2.2-liter supercharged four-cylinder engine delivering a total of 270hp, this unique vehicle has been created solely by one man out of fiberglass, carbon fiber and a steel tubular custom made chassis. The car is completely street legal and to help out visibility, the car is fitted with front and rear mounted cameras.
In a feature rare in any car except for some exclusive supercars, this custom creation features fully air adjustable front suspension. The system is operational thanks to an air tank and on-board compressor in the car.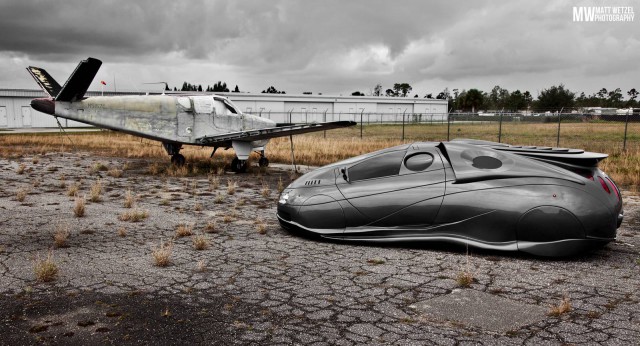 While the following images make the car appear extremely small, it is actually longer than a Lamborghini Murcielago LP640 and wider than a Bugatti Veyron!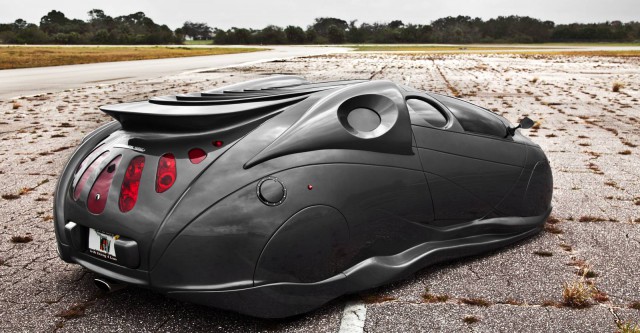 When discussing the attention the car attracts, the owner said, "You are looking at a vehicle which receives more pictures taken of it on a daily basis then any Lamborghini or Ferrari I have ever driven.
This car is fun on 4 hidden wheels all day long. It is hard to describe the positive attention this car brings. You can instantly become involved in just about any event you chose. I have found that almost every person who has shown above average interest in the car has brought their friend or friends/ family to come see the car as well. And everyone knows someone fun, which is the exact person they want to show this car too so the cycle goes on and on. I have met so many professional sports guys and gals, models, tv and movie talent, unique business owners and the list goes on…"