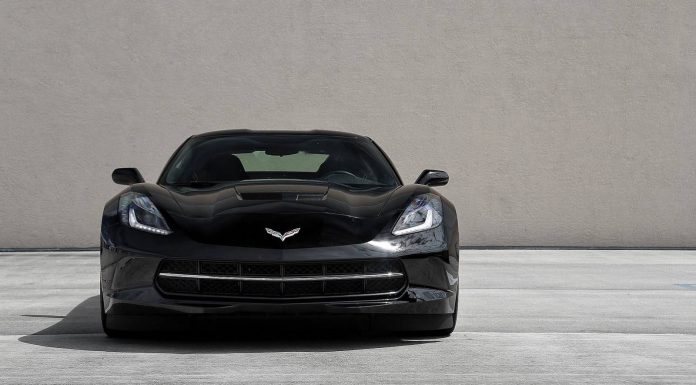 Deliveries of the 2014 Chevrolet Corvette Stingray may gave only just begun, but Vossen Wheels have already got their hands on this black example and outfitted it with a stunning set of custom aftermarket wheels!
These particular wheels are from the Precision Series and finished in gloss graphite. Dramatically different to the wheels of the standard 2014 Chevrolet Corvette Stingray, they certainly give the car just that little bit extra aggression which certainly isn't a bad thing.
As a reminder, the new car is the most powerful base Chevrolet Corvette ever produced, with 455 hp being produced for its new generation LT1 GM V8 engine. As a result, the new car surpasses the previous generation base C6 substantially in every performance aspect and is able to launch to 100 km/h in under four seconds, pull over 1G when cornering and is able to stop from 100 km/h in a similar time to the Z06 Corvette.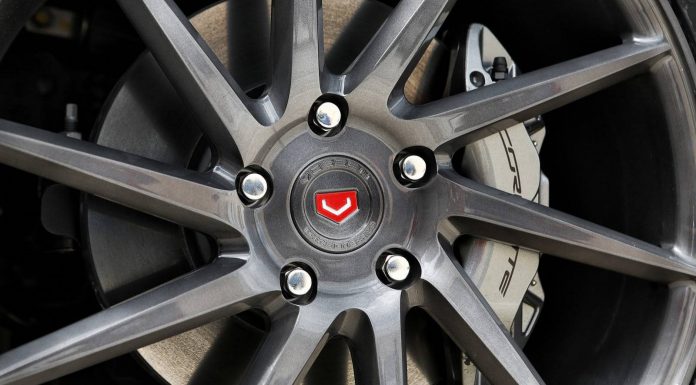 As a matter of fact, the new engine also creates 50 lb-ft more torque low-end torque than the previous generation powerplant with it being able to compete with the LS7 V8 engine from 1,000-4,000 rpms.
[youtube]http://www.youtube.com/watch?v=U1nkLiG8w-o#t=53[/youtube]
Chevrolet believes that the seventh-generation Corvette, or C7, is so extraordinary and such a jump in technology over all previous Corvette's, that it has named it the Corvette Stingray after the legendary Stingray from the 1960's.