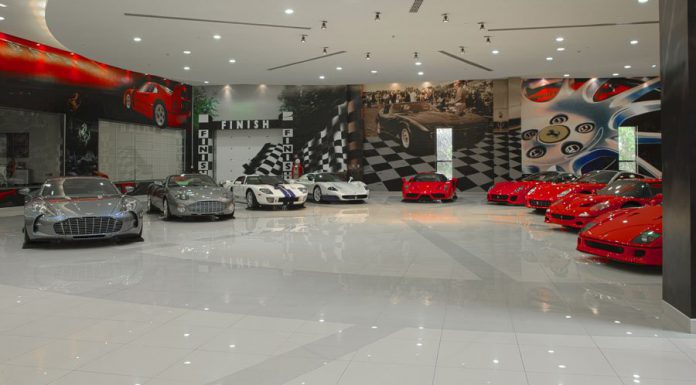 This is a real tough one. We're not even sure where to start. Okay, here's the list so you can fathom just how remarkably outstanding this garage is. Forget about the cars for a moment, the space itself is astonishing, the stuff dreams are made of!
The collection includes: 6 Bugatti's, 5 of which are Veyron variants including a Bugatti Veyron Super Sport World Record Edition and World Record Edition Vitesse, Aston Martin One-77 and DB AR1 Zagato, Mercedes-McLaren SLR 722, 722S and Stirling Moss, Mercedes CLK GTR, SL 65 Black Series, SLS and 2 SLS GT3 race cars. Ferrari F40, F50, Enzo, 599 Aperta and 599XX. Lamborghini Reventon, Maserati MC12, Ford GT, Jaguar XJ220, Porsche GT1 race car Carrera GT, 911 GT2RS and 911 speedster…and that's still not all off the cars. There is an annex in this garage that features another batch of cars including numerous Bentley's!
Moving inside to the auto gallery there are rare vespa scooters, a Bugatti Veyron's engine, gaming and social facility and a work and dining room!
Outside there is a Yas Marina Garden, featuring a go-cart track based on the Yas Marina Circuit in Abu Dhabi.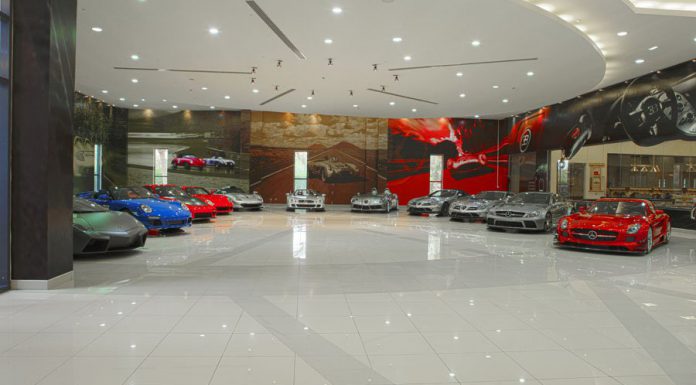 We hear that the majority of the collection of cars have never been used and those that have have extremely low mileage.
You would expect this member of the Abu Dhabi royal family to have started collecting decades ago, but you would be wrong. It all started in 2004 with a very cool Alpina BMW Z8 and it seems that it is now one of the worlds greatest! We would do anything for just a handful of the listed cars!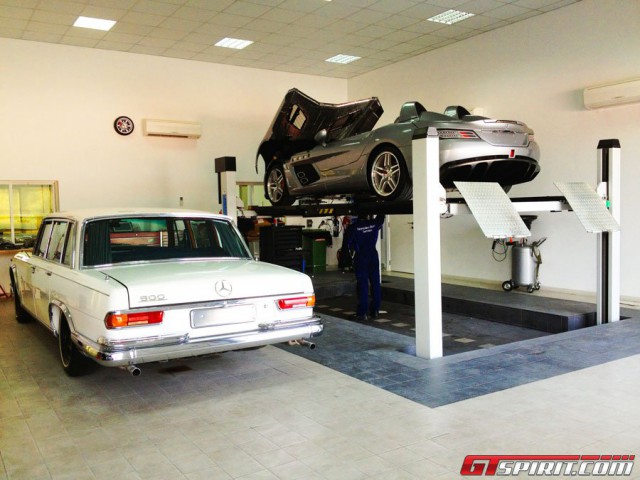 We think Sheikh Sultan Bin Hamdan Al Nahyan of Abu Dhabi's garage is as good as it gets!